Retail Signage – Bridging the Technology Gap Since 1976
Innovative Sign Makers UK
If you think signage is outdated, think again. We've built up businesses for forty-five years and let us tell you: retail signage carries your brand, image and reputation almost single-handedly.
Graffiti Design have manufactured signs and retail displays for some of the biggest names on the high street. We've pulled start-ups from digital concepts to full-blown physical stores. Whether you need external retail signs or a full re-brand, no job is too big or too small. Our team of experts provide end-to-end services with bespoke solutions tailored to each project.
From metal letters to digital printing, we have it covered.
Browse our full services:
Design – Make – Manage – Install – Maintain – Re-brand
Stand Out From Your Competitors in 2021
The importance of internal and integrated signage for retailers can scarcely be overstated. Design-focused retail businesses with great signage can expect a 300% ROI increase per square foot of space than businesses that don't invest enough in signage frequency, viewing pleasure or integration.
Start with knowing what your audience will be doing. When your audience sees your shop signs, will they be moving, will they be touching it, sitting down, looking up, or waiting at a point of sale? Size matters. As does placement. Learn more about increasing ROI through signage.
Sound like a lot? That's what Graffiti Design is here for.
Examples of Retail Signage by Graffiti Design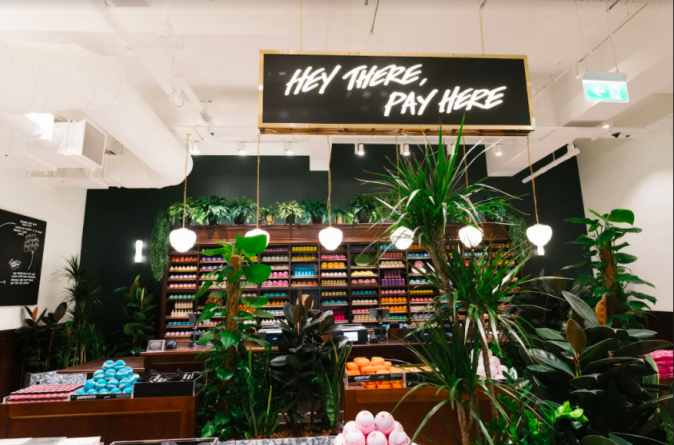 Lush: The kings of signage integration and customer engagement, our long-term retail client Lush commissioned a series of flat-cut letters and illuminated signs for their flagship stores in Liverpool and Florence.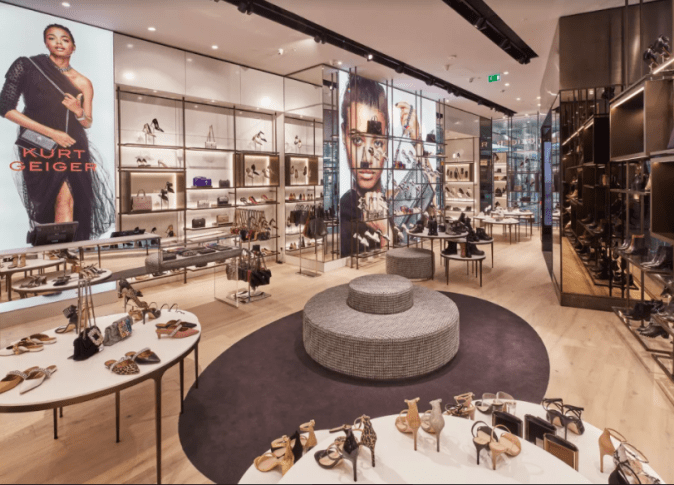 Kurt Geiger: The luxury British footwear and accessories retailer commissioned a series of LED-illuminated, battery-powered POS signs, currently being manufactured and shipped worldwide.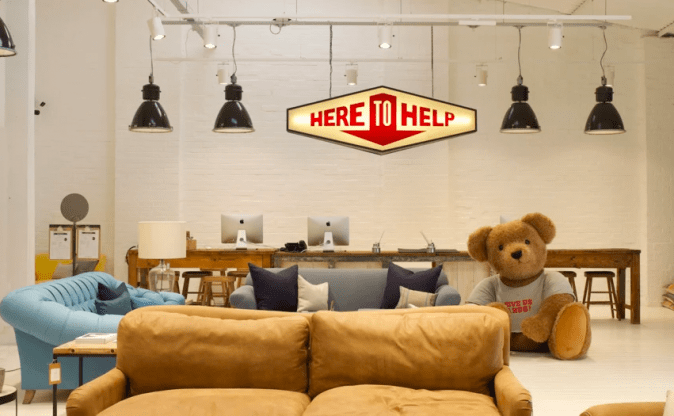 Loaf: Originally an online furniture retailer, Loaf approached us wanting to enter the physical retail market. Now based in Kensington, their flagship showroom is truly something special: ultra-modern, interactive and engaging signage strategically placed around each exhibit to maximise ROI on each square foot of retail space.
---
Graffiti Design is a leading UK end-to-end sign making company. We help you re-brand, design and manage your brand through the expertise of our team. Our customers included many high-street names as well as corporate and leisure businesses.
Get in contact today to speak to a team member or call 01435 866763 for a quote.
For more news and examples of our work, follow us on Instagram, Facebook or Twitter. Browse the rest of our wide range of products and services.
---
Liked this article? More like this:
THE BENEFITS OF TEMPORARY SIGNAGE
SIGNAGE BEST PRACTICES: BOOST YOUR ROI WITH THESE THREE SIMPLE STEPS