What's new at Graffiti Design?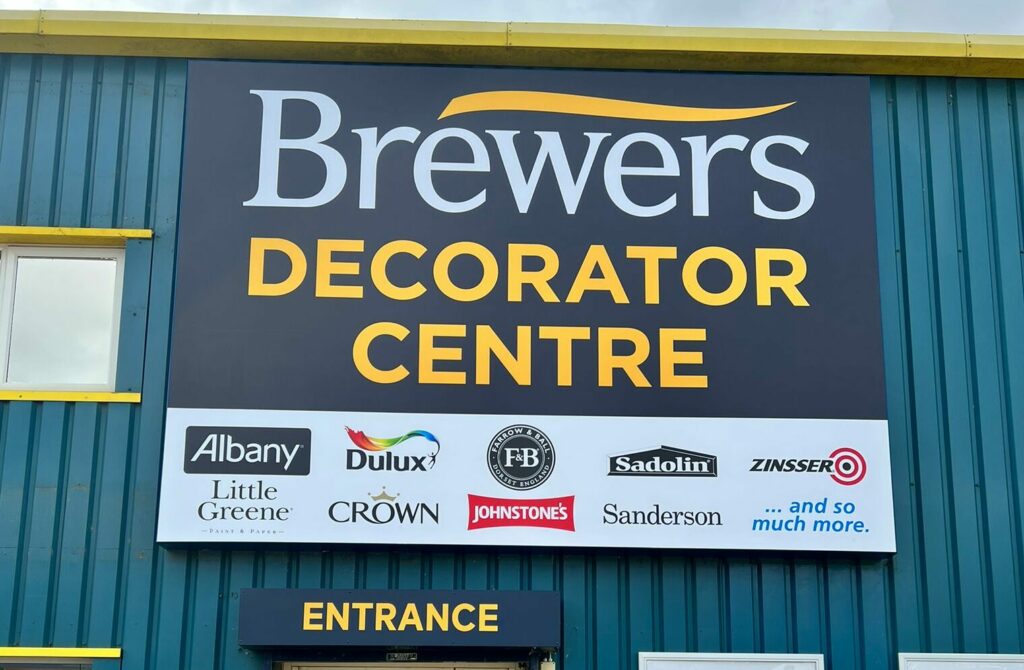 November already, how time flies.
As the end of the year is only a month away, why not take some time admiring a couple projects from this year, as well as exciting current projects that are coming soon.
Throughout the year we worked with our existing customers, Brewers, Knight Frank, Edwards, and Lush to manufacture new signage or update their pre-existing signage for several of their sites.
We produced a variety of different signage, ranging from printed graphics on aluminium sheets for projecting signs or printed vinyl graphics for window displays to illuminated shopfront signage.
One project we completed this year was Brewers, Bexhill.
Brewers have been a family run business for around 100 years and they are independent from any of the paint manufacturers. This allows them to be able to supply every brand of paint in their stores from over 180 decorating centres nationwide and online.
For this site, we manufactured and installed an illuminated flex face sign which was then connected to an existing power supply to give off the desired cool-toned illumination. We also manufactured two ACM fascia signs, both non-illuminated reading "open to all" and one sign listing several brands that Brewers have in store. In addition, we manufactured one small ACM panel with digitally printed graphics reading the store's opening times.
Some other works involved with this job was manufacturing two square frosted vinyl graphics to be placed on the glass of the storefront door, one thin ACM fascia sign with fully wrapped graphics, five flat foamex panels with digitally printed graphics, and finally, two relatively small window graphics to be applied to the store windows.
Overall this project took about two to three weeks to manufacture and two days to install with two crews. Throughout the year, we also manufactured and installed similar signage for a variety of other Brewers sites, such as Sevenoaks, Christchurch and many more.
Another pre-existing client that we worked with this year was White Stuff.
White Stuff is a British fashion and lifestyle brand that sells women's, men's and kids' clothing, accessories, homeware and gifts in over 120 shops in the United Kingdom.
Throughout this year, we received enquiries from quite a few of sites, one of which being Guildford.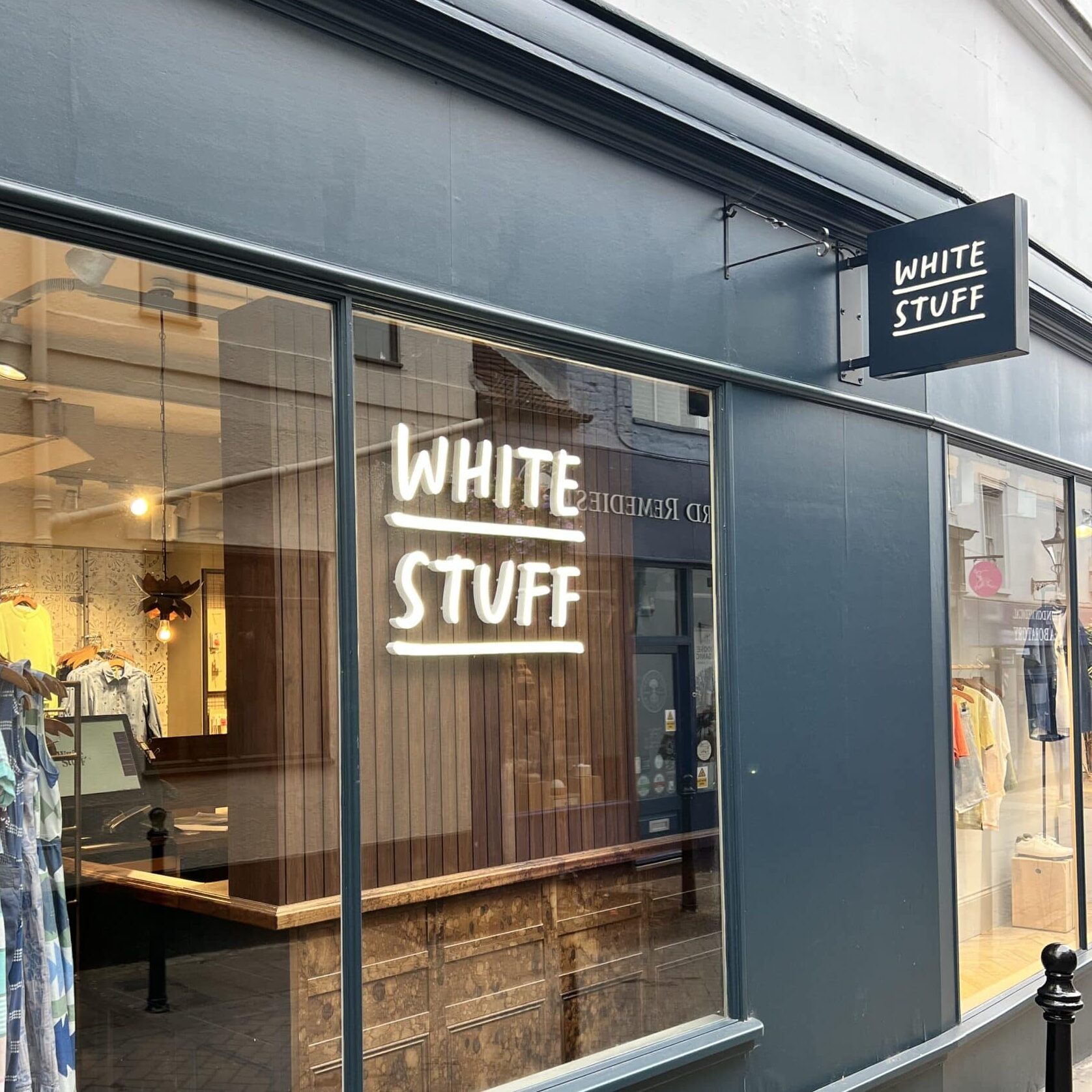 In comparison to Brewers Bexhill, White Stuff Guildford was quite a small job but enjoyable nonetheless. For this site, we manufactured and installed three sets of thick acrylic letters which were router cut and then painted RAL 9003 semi-gloss white. These letters had hidden studs glued into the back which allowed them to be fixed into a pre-existing fascia. All three elevations were then illuminated via a long trough light, painted RAL 9005 black. The trough lights were positioned directly above the set of letters on each elevation, allowing the full fascia and letters to be fully illuminated and visible.
For this job, we also manufactured one internally illuminated aluminium projecting sign with stencil cut text, backed up with opal acrylic. We also manufactured three thick solid acrylic rimless letters with painted returns. During the production of this set of letters, each letter had internally embedded LED's to allow for face illumination. The letters were then installed to a pre-existing timber fascia. The final signage produced for this project consisted of one slightly thick hardwood ply sheet being supplied with cable hole and cable channels created using a CNC router for pre-wiring.
In total, this project took around 18 hours to manufacture and one day to install.
During 2022, we have also been working with some new clients at Battersea such as Venchi, Uni Qlo, and many more.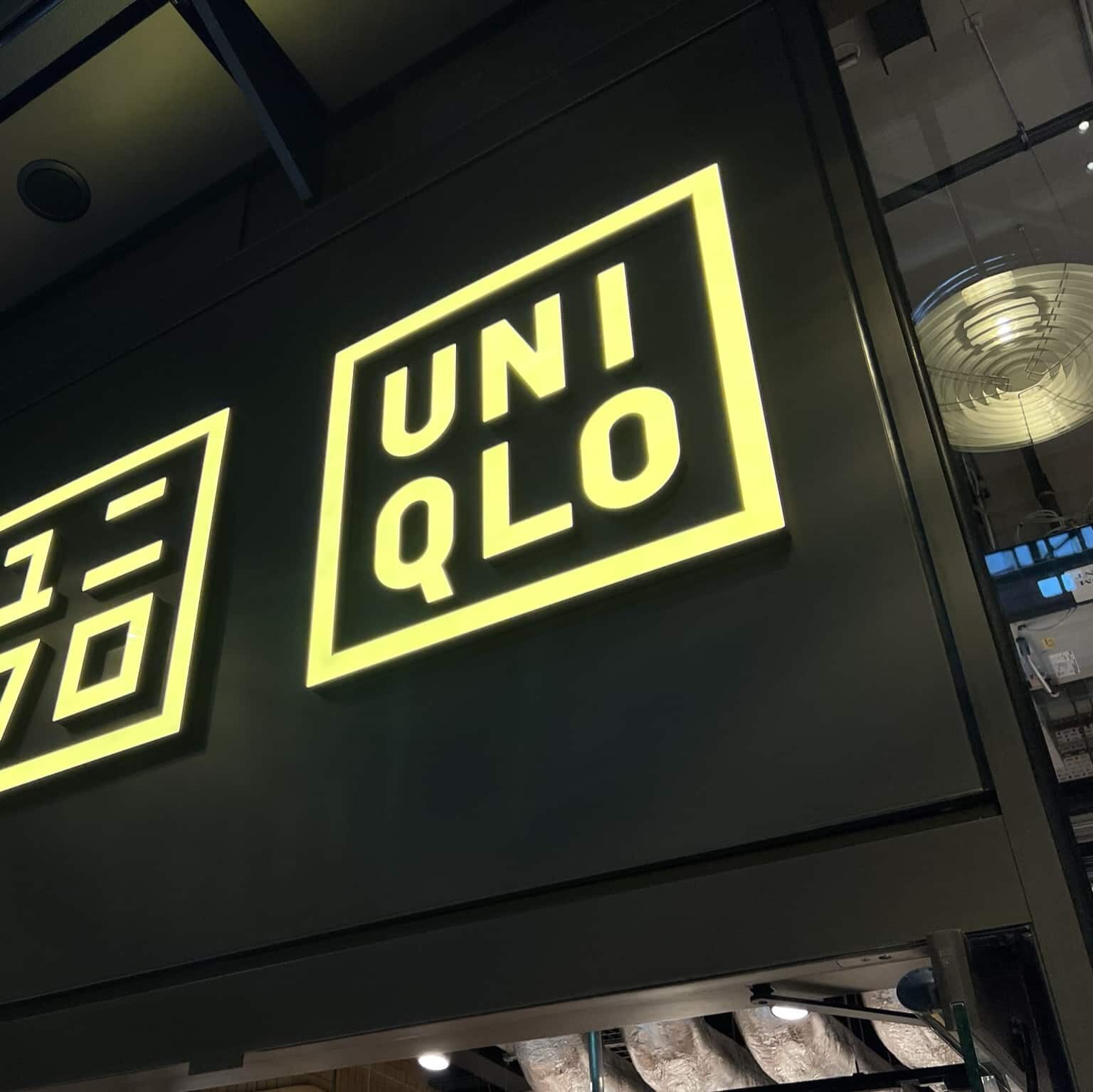 You can read more here as well as keep an eye out for upcoming projects.
The year's not over yet.