our process
From Survey, to Maintenance, Our Process Ensures we Cover All Aspects of your Project to the Highest of Standards
Graffiti Design offers design, project management, manufacture, and installation throughout the UK, Ireland, and mainland Europe. To manage large-scale rollouts and multiple site re-brands effectively, we've adopted an efficient 6-step signage process that ensures we never compromise on deadlines and quality.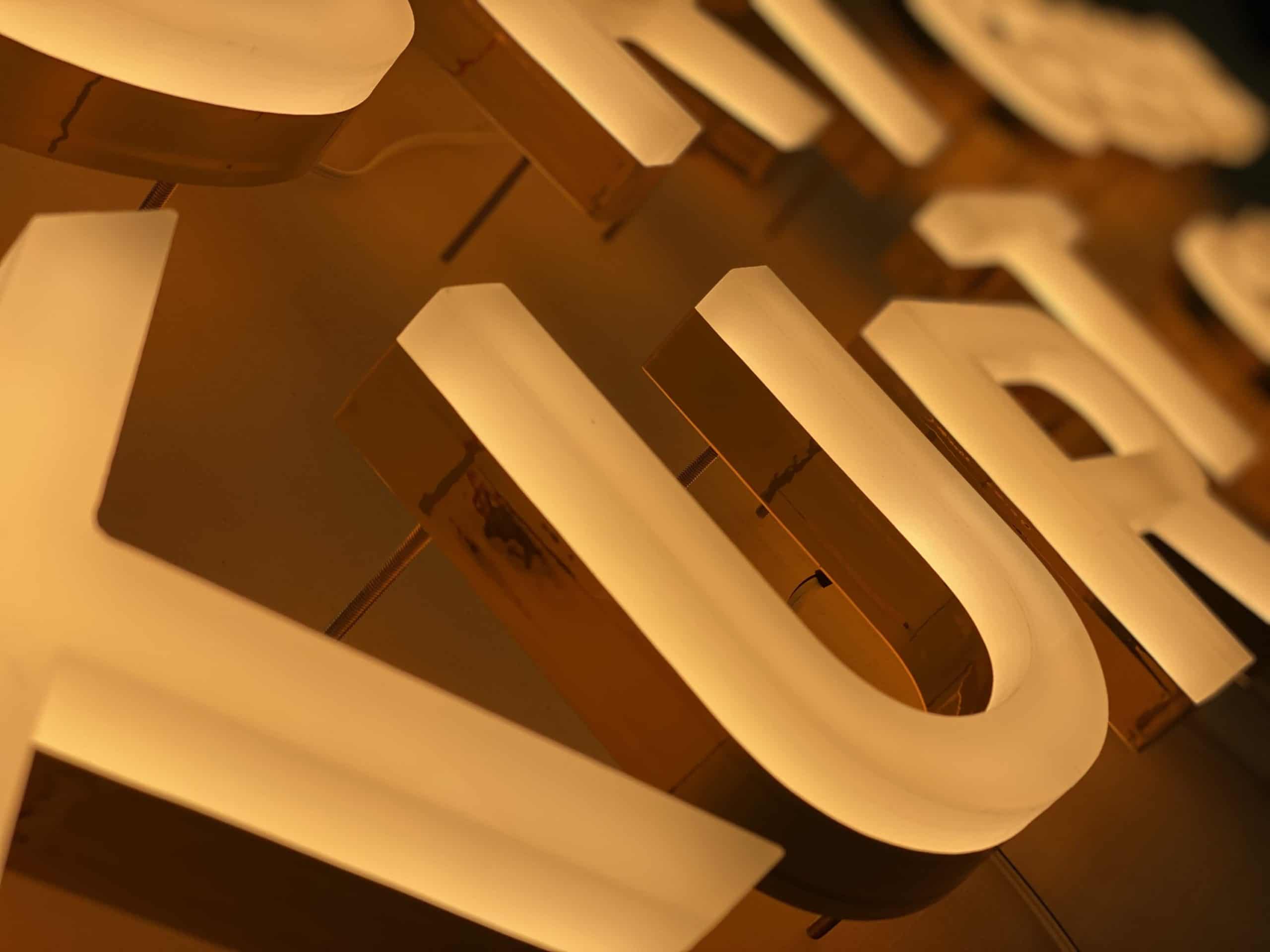 The Graffiti Design 6-step signage process has been designed to guide our clients seamlessly from start to finish. That's from an initial site survey, through to ongoing maintenance of internal and external signage. Supported by a dedicated and highly experienced Project Manager, our customers can stay involved and up-to-date every step of the way. We'll ensure ongoing communications between our production facility and your own team, providing peace of mind that everything's staying right on track.

Survey
Following an initial meeting to discuss your signage needs and develop a strategy, our installation engineers will carry out a detailed site survey. This enables us to plan your project around the shape and size requirements of your space. It also provides an opportunity for us to preempt any potential sticking points, allowing us to resolve any issues before they arise. Our team will create a photographic record of the site to enable our designers to get to work on preparing graphics for your project.

Studio
Our engineers' site photographs and details are passed over to our design team. Our in-house department comprises talented graphic designers and engineers. They'll work together to create designs that are both attractive and functional. At Graffiti Design, we don't move onto the next step of the process until you're 100% happy with the images we've provided. This will ensure the finished product is exactly what you expected. We welcome your input in designing signage that meets your precise needs and specifications.

Production
The production stage involves different teams – our CNC team, fabrication team, and assembly team – coming together to bring their own niche talents to your project. The Graffiti Design CNC department is responsible for cutting signage letters and designs. These are then shaped and built up by our fabrication team. They'll use either acrylic, or one or more of a wide range of metals. These can include stainless steel, aluminium, brass, bronze, and copper. All aspects of your signage – including lighting – are put together by our assemblers.

Quality Control
Some signage firms skip quality control in a bid to deliver more quickly. At Graffiti Design, we believe that this is one of the most important steps in the process. We'll track the project every step of the way, and the Project Manager and Works Manager will conduct a comprehensive analysis of the signage prior to installation. By doing this, we're able to provide our clients with complete confidence that their project really is in the best hands, all the way from start to finish.

Installation
Our IPAF, CSCS, and PASMA certified installation team will arrange to install your signage as agreed. As an accredited Safe Contractor, prior to installation we'll complete all necessary documentation for health & safety. We'll also provide RAMS and a Method Statement to all necessary parties. We strive to ensure that the engineers who initially visited your site during the survey stage are allocated to your installation team. This helps to ensure that our installers understand the complexities of your site, inside and out.

Maintenance
Even the most perfect signage won't be able to represent your business in the best possible way unless it's maintained regularly, and given vital ongoing care and attention. We'll work with you to develop an effective maintenance strategy customised to your own needs and requirements. Our team can conduct regular sign cleaning as well as physical checks; these will ensure that all fixings and electrical components continue operating as normal.