Attractions & Heritage Signage
Branding, information, and wayfinding signage for the UK's best attractions and places of interest
At Graffiti Design, we're proud to help connect people with places through quality attractions and heritage signage. Working with museums, historical sites, galleries, stately homes, theme parks, cultural spots, and more, we take a creative approach to ensuring that everyone enjoys a great day out. We take into account the landscape, the environment, and the architectural highlights of your attraction. Then we design, manufacture, and install long lasting, scratch-proof, and vandal-resistant panels, boards, and signs that suit your brand.
Here are Just Some of our Clients in the Attractions & Heritage Sector…
Putting your attraction on the map
We offer a selection of acrylic, metal, steel, and timber fabrication services, alongside vinyling, digital printing, spray painting, LED illumination, built-up lettering, and much more. We'll create whatever you and your visitors need. This may include information boards and plaques, interpretation panels and graphics, and branding and identity signs. We also work with you to improve traffic flow – both inside and out. Our internal and external wayfinding signs will point visitors in the direction of your most popular exhibits and core amenities, and help to direct the flow of traffic to minimise crowds.
Our aim is to help our clients connect more closely with their visitors, and enhance the 'great day out' experience through innovative engineering. Graffiti Design has become a nationwide leader in the addition of tactile elements to our custom-made attraction signage. We can incorporate replica relics, such as coins and pottery, which bring even the oldest stories to life and boost learning through visualisation. We can also use Braille panels that make culture accessible to all. Our ultimate aim is to help you better serve your visitors, and create a seamless, stress-free experience. We're here to help you guide your visitors right through from the car park to the gift shop, with high impact signage that works for you.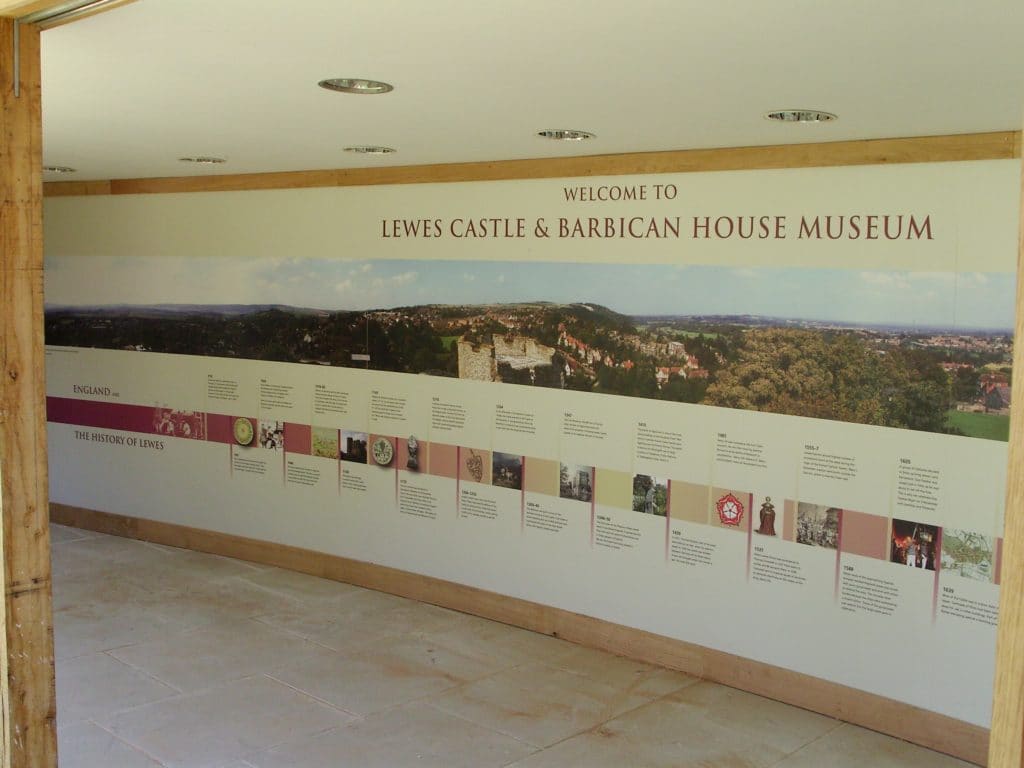 Services for the Attractions & Heritage Sector Include:
Gilding
Built Up Letters
Flat Cut Letters
Metal Fabrication
Acrylic Fabrication
Timber Fabrication
Electrical Assembly
Led Illumination
Rebrand