The Arun Estates Estate Signage Rebrand
Since 2009 Graffiti Design has been enjoying a good relationship with Arun Estates on the majority of their signage rebrand. The south east's biggest independent estate agency trades under 5 names – Ward & Partners – Cubitt & West – Pittis – Douglas Allen and Rooney & Co, there are over 100 high street stores throughout.
The main focus of the work has been the complete re-brand of the Kent based Ward & Partners. Graffiti worked with Arun Estates on developing a new fascia, interior and display package that could be rolled out throughout the county to all the 43 stores.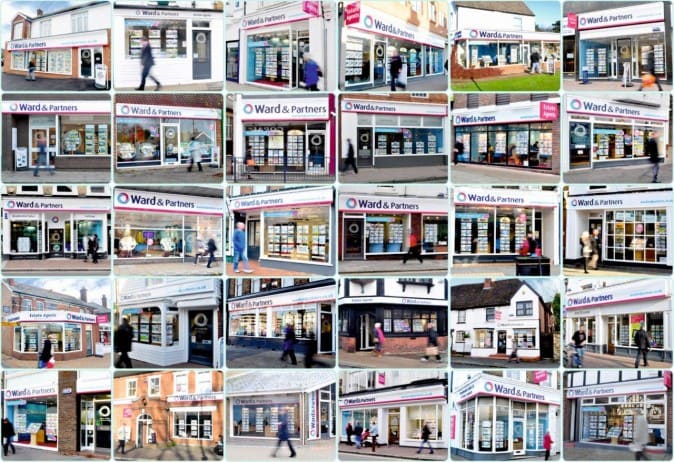 The main standard fascia was a plethora of aluminium built-up and flat cut lettering all of which illuminated by our very own LED light trough. Another part of the package was internal wall decorations including maps of the local area, window graphics and more branding.
Graffiti Design has now recently received a large order from the Ward & Partners division for their own LED Property Display Unit, which is currently in production.
The Ward & Partners project has been extremely well received by Arun Estates and Graffiti Design are now working with them again on the Douglas Allen internal re-brand, including wall maps, large scale photos and branding. "The whole process from initial visuals to the finish product was conducted with professionalism and was carried out smoothly and quickly" said Arun Estates Premises Manager – Tony Webster.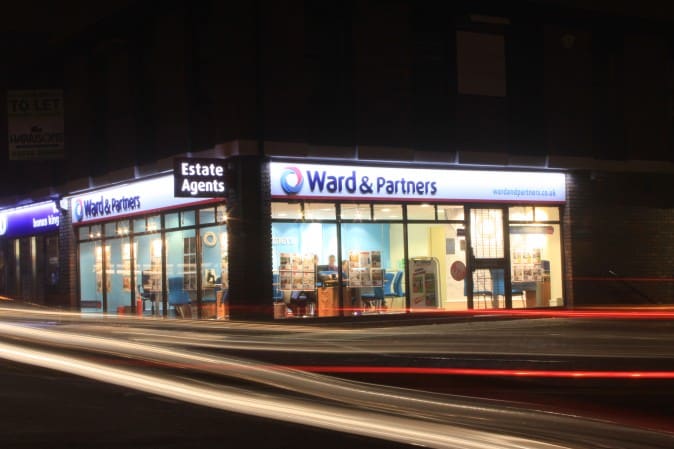 New and existing site revamps for Cubitt & West is also in the pipeline and internal window displays for the Isle of Wight based Pittis have been attended to which has resulted in another great success.
Bruce Pestell, project manager for the work said "The project has allowed us to develop new products and services for our clients, and to see it all flourish in practise is really satisfying. All at Arun Estates have been a pleasure to work with and now are one of our most valued clients".
This is a fine example of how Graffiti Design once again works with the clients from the design stage all the way through to the finished manufactured product, and relishes every minute of it.