Specialist Retail Signage – Bathstore
Last month we installed some Specialist Retail Signage for our first project for large retailer Bath Store in Harrogate, Yorkshire.
Bathstore is the largest specialist bathroom retailer in the UK, Their ethos is delivering well designed bathrooms to a larger audience. Wolsely acquired Bathstore in 2003 and they were later acquired by Endless LLP who are experts in turnaround strategy
In 2012 Bathstore was operating 169 stores and employing 500 people, in 2007 and 2008 they received retail awards for being the best specialist retailer, this really represents what Bathstore are all about, market leaders in their field. In the future Bathstore are looking to maintain the ethos of providing access to quality designed Bathrooms affordably.
The brief for our first signage project with Bathstore was to develop a more premium specification to emphasise the premium branding of Bathstores products. As part of this process we carried out a number of site surveys throughout the country to understand the existing specification, this led to further discussions and meetings with the Bathstore team in order to develop the retail signage specification to a point which was felt matched the brand.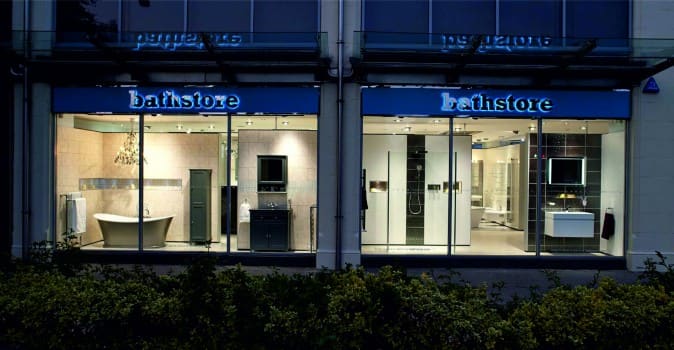 As you can see from the pictures the finished effect is impressive, we have used built-up mirror polished stainless steel with blue LEDs to give a cool halo lighting effect which ties in with the brands colour scheme and highlights the association with water and bathrooms. Internally we carried out some vinyl manifestations which were highly effective and internal signage as flat cut brushed aluminium onto internal walls.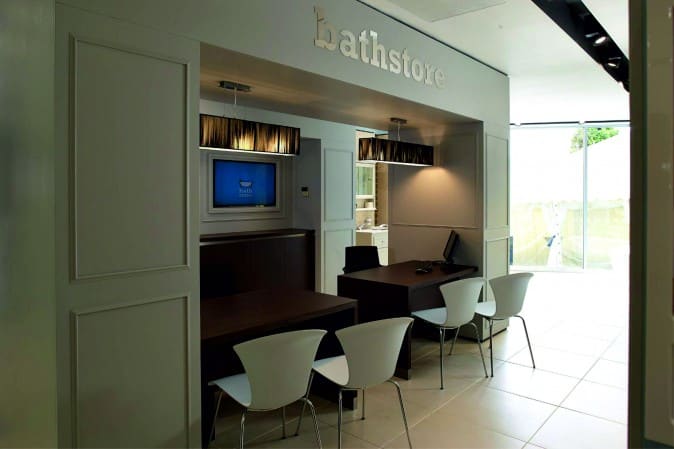 Overall we feel very pleased with the first project which we've completed with Bathstore and the outcome of the signage. We look forward to working with Bathstore on future projects and developing our working relationship on future projects
If you have a project which you would like to discuss with our friendly team then please contact us today.