Portobello Poundland Signage
Last week we installed our first Poundland Signage project in Portobello Road, Notting Hill.
Poundland introduced the concept of single price retailing to Europe back in 1990 at their first pilot store in Burton-on-trent. Nowadays if you walk down most high streets in the UK you are likely to see a busy Poundland store.
They are up to around 250 stores in the UK now and expanding fast. Poundland are one of the few retailers who seem to have thrived in the difficult ecomonic climate that have persisted over the past few years and have proved that they have a robust business model.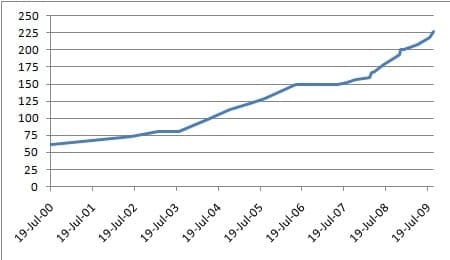 Back to this project specifically, following a site survey we produced the signage to the Poundland specification as supplied by our client. The spec was folded aluminium panels fret cut and backed up with opal acrylic. This was all illuminated to give a simple but very effective sign which is proven to work well on the high street.
We worked to quite short lead times for this project in order to meet the store opening deadline, the signage was installed out of office hours to ensure that minimum disruption was caused to the store and the area itself.
The result as you can see from the photos is really good, we have had some excellent initial feedback from the in-store staff and look forward to working with Poundland on future stores across the UK.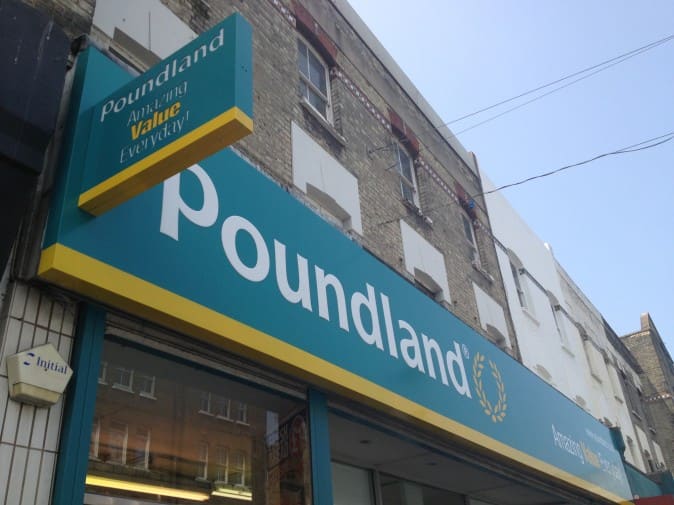 If you have a project which you would like to discuss with our friendly team then please contact us today.