New Signage for City Electrical Factors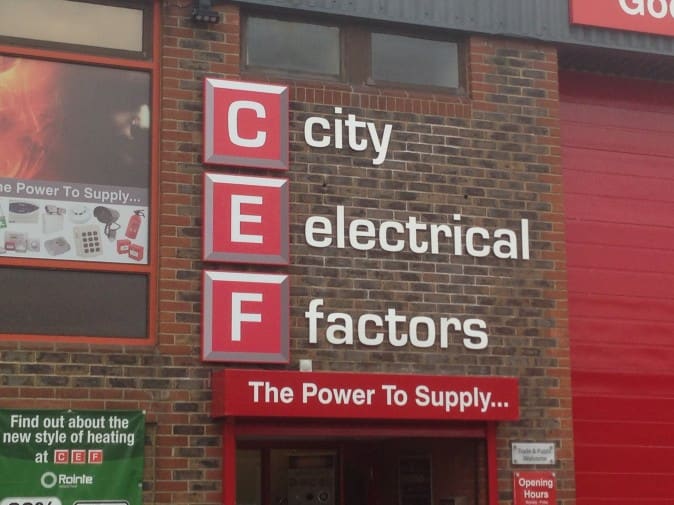 We have just completed the manufacture and installation of our first City Electrical Factors signage at the Brighton West Branch. We were approached by CEF back in February and competed in a tender for the works. We were awarded the signage work based on our competitive pricing, our extensive knowledge and experience. It is a great start for Graffiti Design within City Electrical Factors, as the retailer has over 360 sites in the UK.
We have secured a further 9 sites and are looking at 10 beyond that, with a possibility of covering the whole of the South East's City Electrical Factors branches.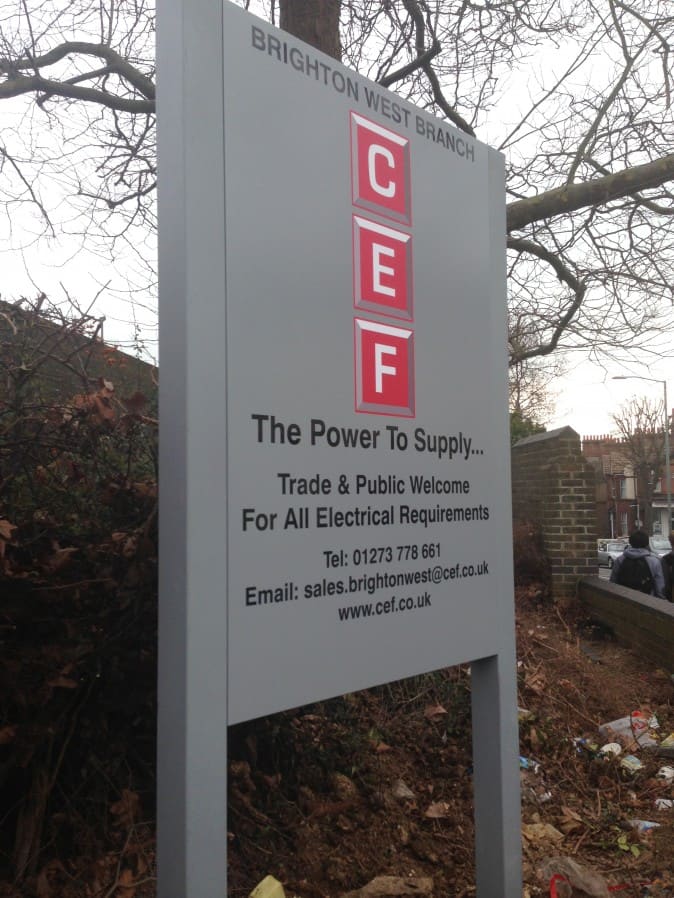 The signage is clean and smart, with simple and effective imagery and wording. Red ACM panels with cast vinyl, flat cut white acrylic letters and a halo illuminated logo with digitally printed contravision made up the front elevation of the branch. The install engineers also erected a 3 metre monolith at the entrance to the trading estate, with cast vinyl detailing on the front.
Our relationship with City Electrical Factors has been taking to another level with the install of the new signage at CEF Brighton West, as before we were a customer of theirs, and now the favour is returned. CEF Chichester is now under way in the factory with pushed through illuminated lettering, and Littlehampton should not be far off after that.