Graffiti Completes First Coffee Republic – Illuminated Retail Signs
The installation of the new Coffee Republic illuminated retail signs was completed this week by Graffiti Design. Coffee Republic's franchises keep expanding as the latest addition to the high street chain is on Cowley Road, Oxford.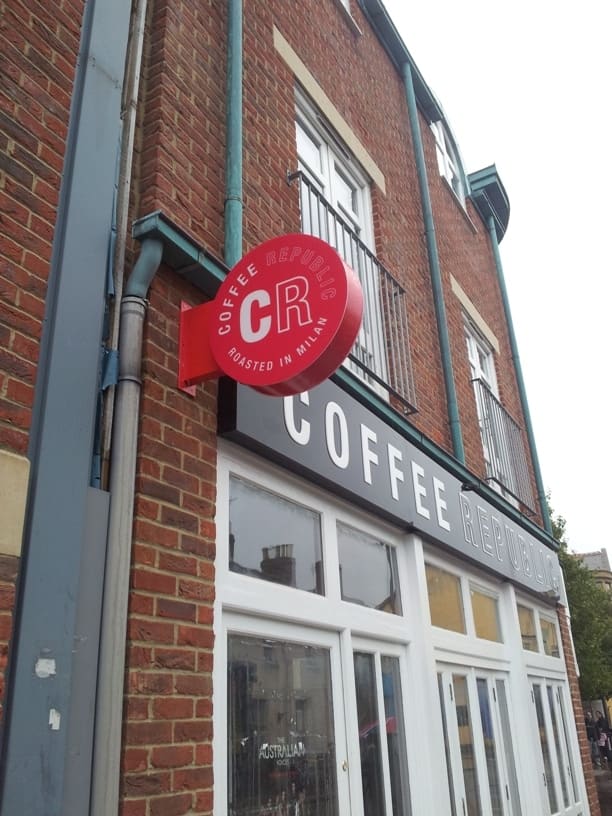 This is the first site by Graffiti Design and there are a few more, around London, on the radar. The signage is made of pushed through opal acrylic text, with the faces of 'Republic' covered with painted aluminium inset by 10mm. The letters are pushed through an ACM tray with internal fluorescent tubing for illumination. Two fascias were manufactured for the Oxford site and there is also an LED illuminated projecting sign to complete the set of external illuminated retail signs.
Internally, Graffiti produced two hanging canvas prints, a wall vinyl decor and a Perspex roundel with reverse cut vinyl. The interior printed works is something Graffiti Design is now extremely accustom to, having completed a vast amount for many of the blue chip client base, especially Fat Face, Brighton & Hove Albion and Monsoon Accessorize.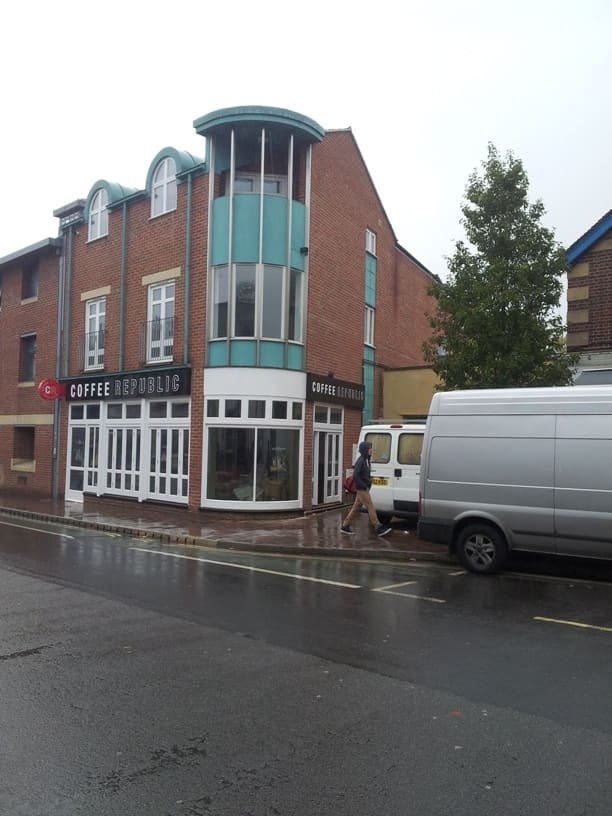 The signage for Coffee Republic is simple, only using three different colours, yet extremely affective. It stands out on the high street and still remains stylish and not overworked. This is another project that the specification has suited Graffiti Design. Illuminated retail signs are all in a day's work for the chaps in the factory and we certainly look forward to working with Coffee Republic in the future and on more sites. The Oxford site is due to open within the next month.