The what's what of illuminated letters
At Graffiti we get many enquiries for illuminated letters. Great, this is one of the areas we really specialise in. However, there are so many different looks and methods of illumination it is tricky for our customers to make the right decision to achieve their desired results. This should help you to understand and get some ideas of what would be best for you.
There are really seven different types of illuminated letters, so deciding isn't straight forward. They are halo illumination, face illumination, full letter illumination, side illumination, Matrix illumination, Trax illumination and the classic neon. All are effective and have their own individual strengths and purposes.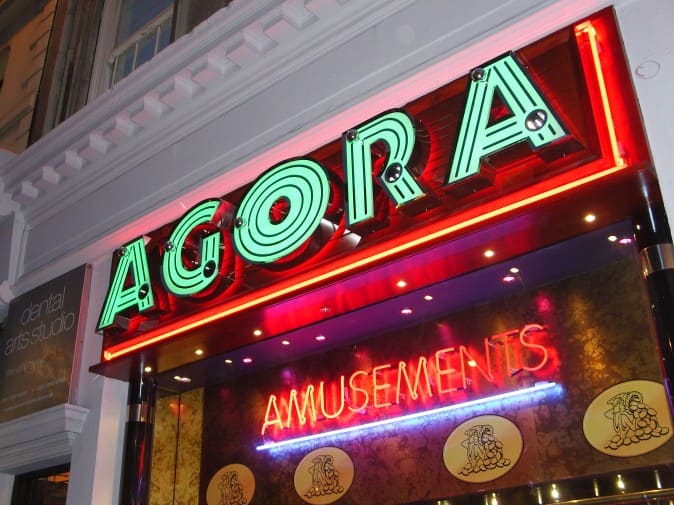 Firstly there is halo illuminated letters. These are very popular on the high streets of the UK and amongst retailers especially. It gives a classy and sophisticated yet subtle illumination of the sign. Halo can be used on any type of built up letter, from aluminium, stainless steel, modelboard and acrylic. LEDs would be mounted inside the letter to illuminate back onto the fascia as the letters would be stood off.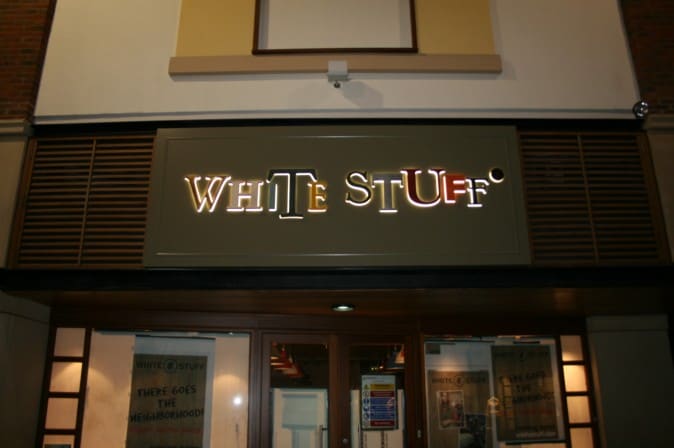 Face illumination is also a very popular form of retail signage, and probably the first port-of-call when it comes to illuminated signs. They are bright, bold and really stand out on the high street. The face of the letter would be acrylic, with either stainless steel or aluminium returns. Again, LEDs would be used to illuminate the face. We manufacture face illuminated letters for Monsoon stores.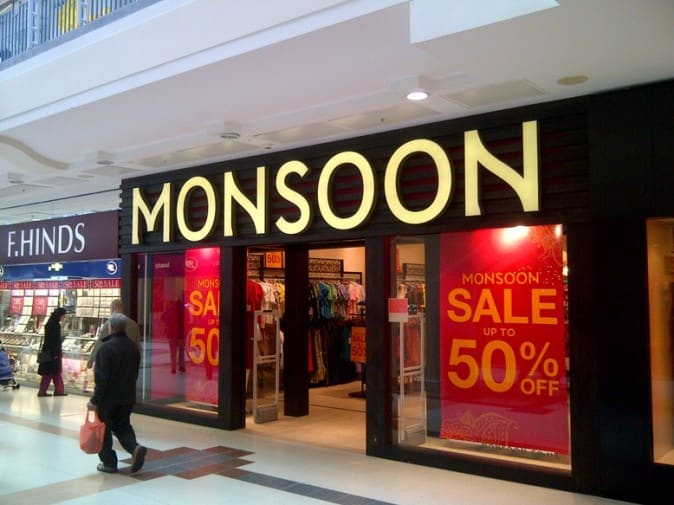 Full letter illumination can only be used with built up acrylic letters. LEDs in the backs of the letters illuminate the entire area as the acrylic is semi-translucent. We have used these types of illuminated letters for Red Bull Racing.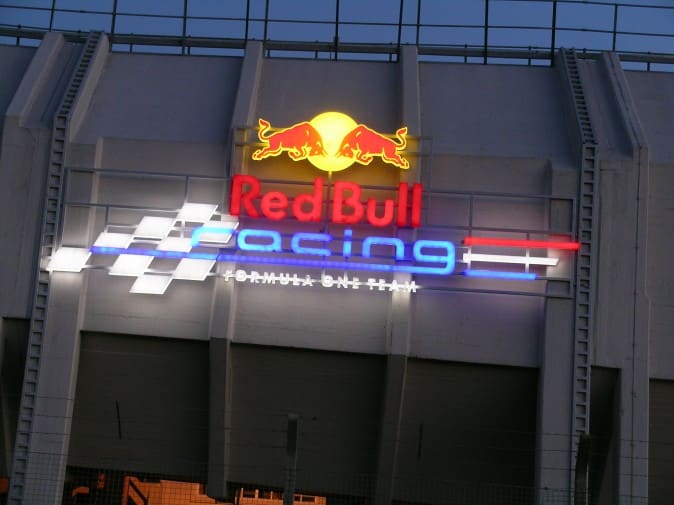 Side illumination is very similar to full letter illumination, as the letters would be built up acrylic with internal LEDs, however the face would be covered so only the returns illuminate. The main fascia signage for Oasis used this method.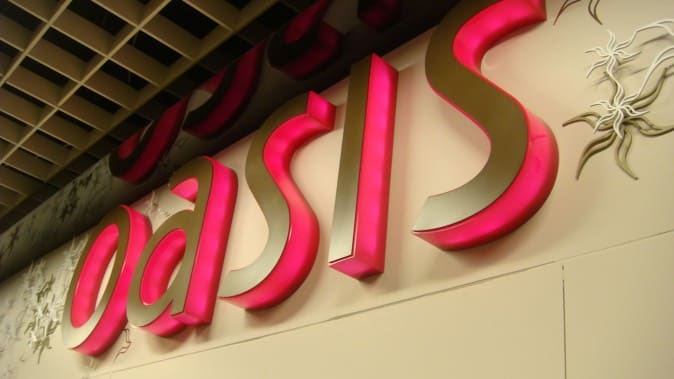 Matrix illuminated letters are a new take on traditional fairground style of illuminated letters. Using exposed LED light bulbs or pushed through LEDs on the face of the letters to achieve a retro style. This has proved extremely popular with some clients and we believe it is only a matter of time before Matrix illumination really takes off and becomes a household name of illumination in the signage industry.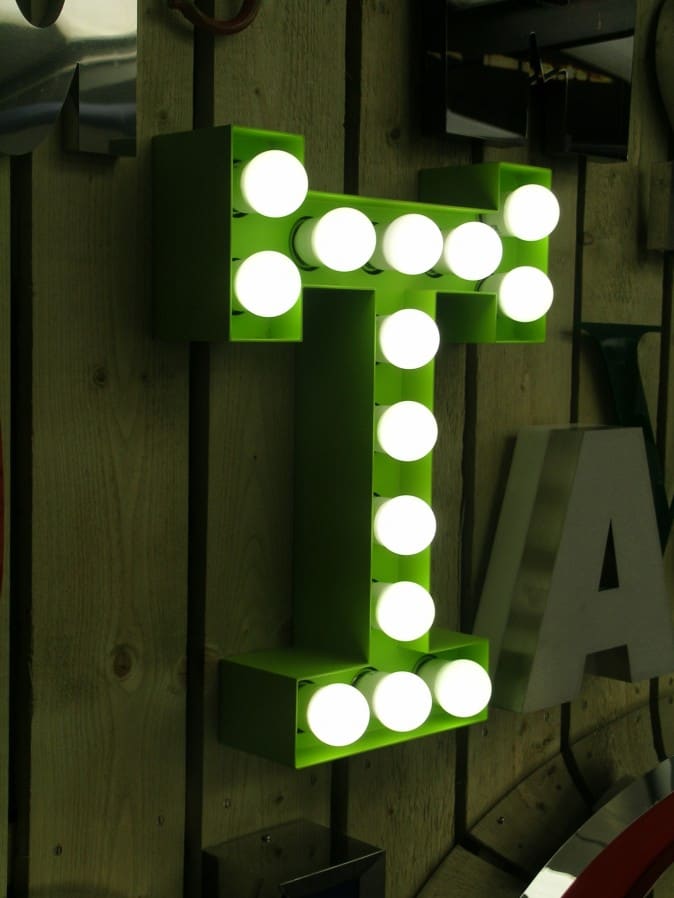 Another developed product from Graffiti Design is our very own Trax method. This is where we mount half the letters onto the outside of a glass frontage, then the other half on the inside of the glass. There are steel tubes that subtly hold all the electrics that run power to the LEDs mounted in the interior part of the letter. The light shines through the glass to the acrylic letter on the exterior illuminating the sign. It gives a look of floating letters coming through the window that has been extremely popular with Jones the Bootmaker, and many of our clients.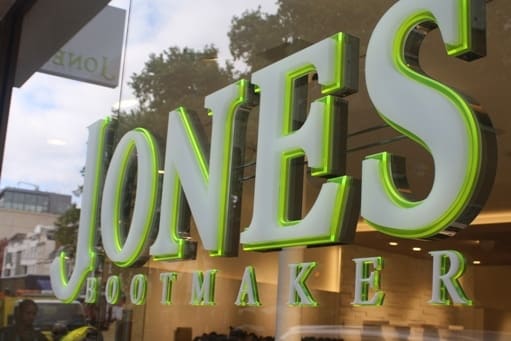 Finally we come to neon. Neon has been around for an extremely long time, and is what everyone thinks of when it comes to an illuminated sign. The bold bright colours are nearly impossible to replicate and there is sometimes nothing else that can match the effect neon gives you.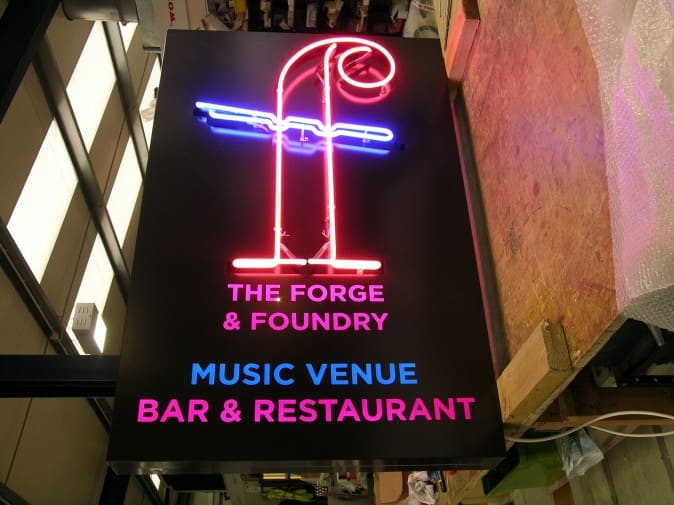 Hopefully this should give you all a better understanding of what can be done with illuminated signs and built up letters. We have every example of illumination mentioned here in our showroom which we welcome you to visit. If you have a project or an idea for some signage, then please contact us to today and we would be happy to help.