New Corporate signs for Sovereign House
Sovereign House in Brighton is one of the premium office spaces in central Brighton. Church street right next to the Royal Pavilion, you would think it would be easy to spot, but it wasn't the easiest place to find.
When managing agents HO2 came to us with the brief that they wanted some corporate signage to help the building stand out we were keen to help. We worked closely with the HO2 management team to understand exactly what it was they were trying to achieve and from there we developed several design which we presented to them.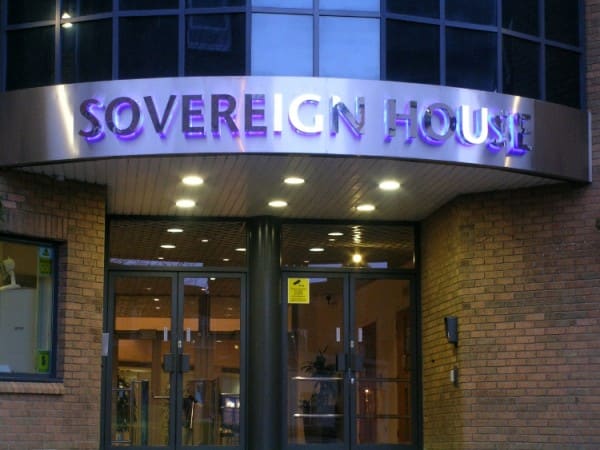 The winning design was chosen as 3D letters made from mirror polished stainless steel with electric blue Sloane LEDs fitted inside the letters to give a fantastic halo illumination effect. These letters where fitted to a mild steel curved frame with aluminium panels. The manufacture of this sign had to be very precise as the exterior of the building was curved with many different angles.
We fitted the sign in February and it took 2 hours in total. The effect can be seen from the photos and is stunning; our client is very pleased with the finished effect and believes it will increase the profile of the building along with the businesses which operate within it.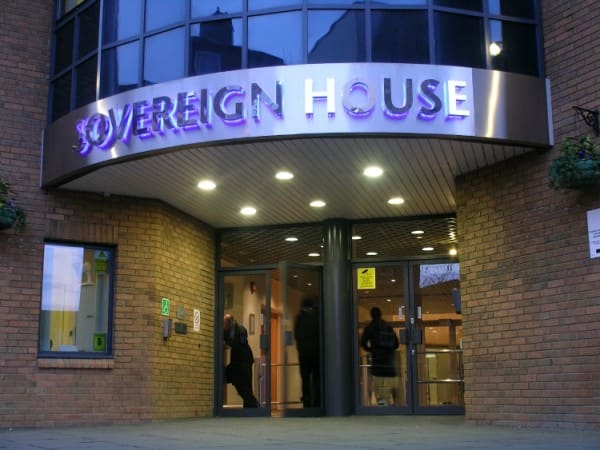 There are more examples of corporate signs and business signs on our website, if this article was of interest or you have any questions then feel free to get in contact with us or leave a comment.