British Bookshops New Signs
We have recently been working closely with British Bookshops on the roll-out of an exciting number of new stores across the UK. The Brighton based company which has been in operation for over 70 years has been under-going a re-brand to bring their new and existing stores up-to-date.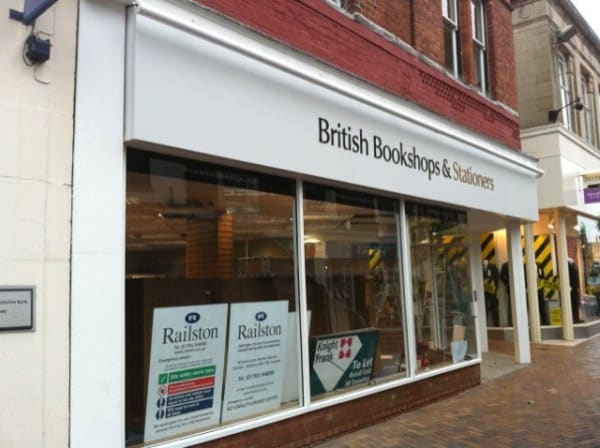 The new store signage has been developed between British Bookshops and Graffiti Design to give a contemporary and striking finish to the new stores. The signage consists of a white aluminium fascia with gold and black acrylic letters, and a projecting sign which displays the new logo with hidden fixings. The whole fascia is illuminated by simple trough lighting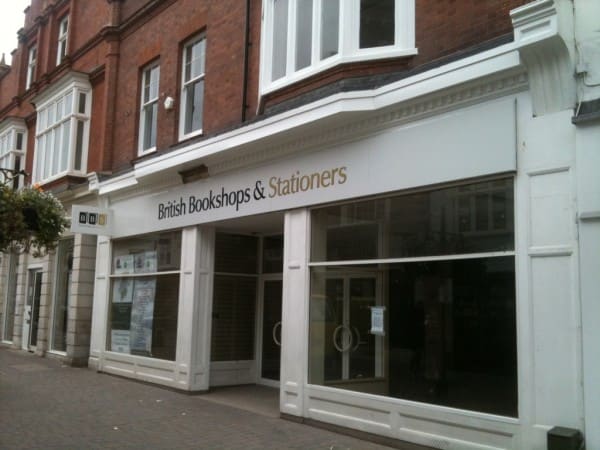 The new stores have been opened with gusto throughout the last few months and are spread across the south of the UK and the midlands. In total there are 10 new sites with the new retail signage, these include; Cheltenham, Evesham, Banbury, Exeter, Hemel Hempstead, Horsham, Salisbury, Uxbridge, Richmond & Reading.
We have also been involved in some of the internal display and directional signage which has been installed at British Bookshops new store in Exeter.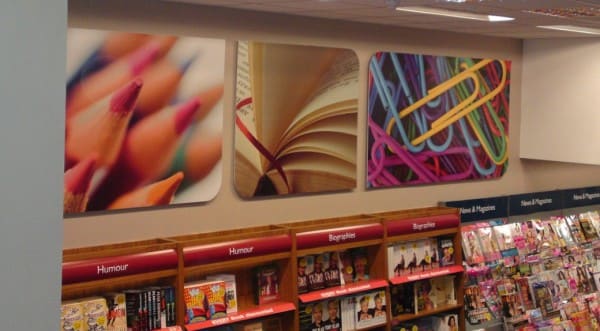 I'm sure you will agree that the new stores look fantastic and really are a great example of simple but effective signage and displays. We look forward to working further with British Bookshops further in the future