Signage Rebrand For CPJ Field
Graffiti Design has now completed the full signage re-brand for Shires Funeral Directors; trading name of CPJ Field & Co Ltd. Shires is the latest addition to the ever expanding company, which now covers 9 counties across southern England, with 36 individual sites.
CPJ Field has a prestigious history and has been family run ever since the company was founded back in 1690. The Field family has been providing funeral services since and has assisted in funerals such as the Duke of Wellington's in 1852, Queen Victoria's in 1901 and King Edward VII's in 1910.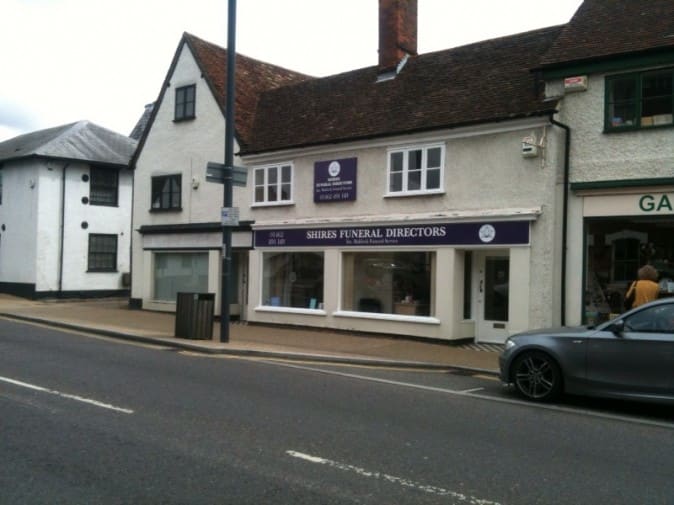 Six separate Shires sites were completed over the last few months. Luton, Dunstable, Bedford, Kempston, Letchworth and Baldock which are all in Bedfordshire and Hertfordshire are under the Shires name.
The specification for CPJ Field signage consists of aluminium fascia panels powder coated in the rich CPJ Field purple, with flat cut white acrylic text and premium cast vinyl to display the artwork. Reverse cut etched window vinyl completes the look of a sophisticated and welcoming store which represents the branding of the historic company very well.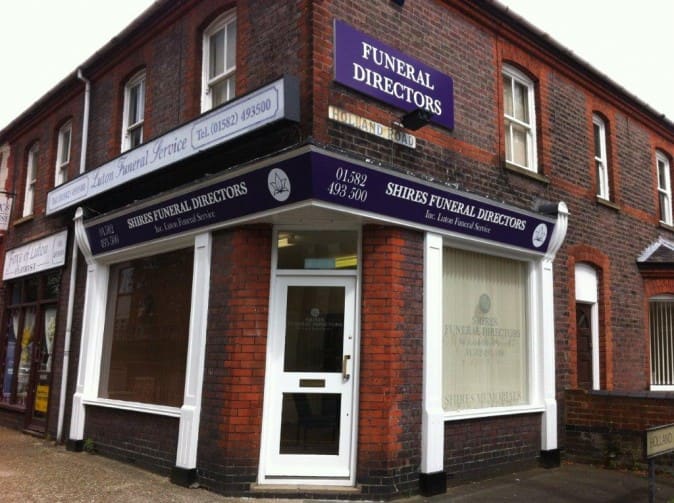 We are truly humbled to be associated with a company such as CPJ Field, and it is always a pleasure to complete signage works for them. New signage for many other sites are planned and we are looking forward to providing CPJ Field and its other trading names with the high-end signs next year. For more information on C.P.J. Field & Co. Ltd. please visit www.cpjfield.co.uk