Graffiti goes to The Offie
Strike while the Iron is Hot… seems to be the motto that Brighton based retail chain The Offie work by. With much of the retail sector in trouble they have jazzed up their shop signs with a fresh new look that most definitely attracts attention.
In order to capitalise on the demise of the Threshers group at the end of 2009, the fast growing Chain has developed a new brand image for their premises in Worthing and Brighton.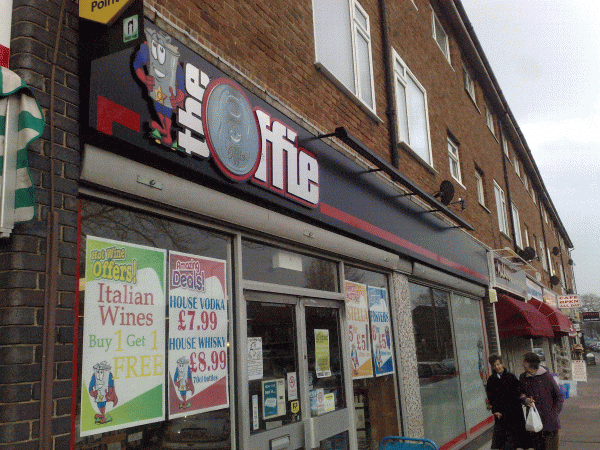 The Offie has worked with Graffiti Design on four of their sites based across the South East so far and plans to roll the re-brand out across some of their other sites in the near future. The signage that The Offie have opted for is very striking as can be seen from the photos.
The build of the sign is matt black ACM material with raised letters and digital printing imagery. Be sure to keep an eye on your local offie for a fresh new look…