Unique Halo LED Neon Retail Signage For Unique UK Restaurant
Back in 2018, we installed a huge variety of both internal and outdoor signage for Happy Bird on Whiteladies Road, Bristol. As another brick and mortar business rather than digital brand positioning, this involved a combination of decorative LED neon lights and wall art, as well as corporate and retail signage, in order to best grab customers' attention.

As the UK's only free-range chicken fast restaurant, Happy Bird needed to express their eco-friendly mentality and transparency in a fun, urban style. This meant a lot of custom neon LED lights, and a sign that says 'Cluck and Collect'.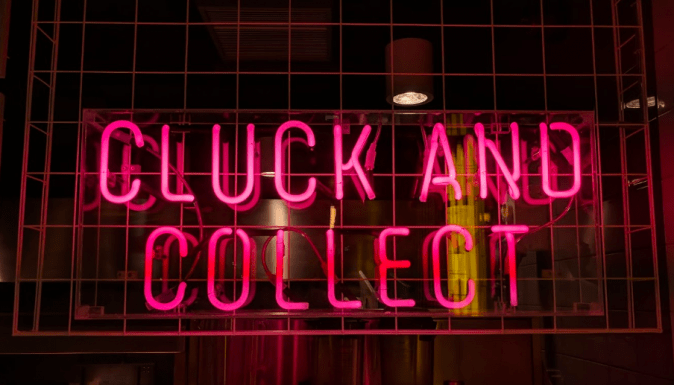 Our design team responded with a wide range of stylised signage, including exposed neon, LED halo illuminated letters on a perforated aluminium fascia, and printed birch plywood, to name just a few.

All signs were manufactured within Graffiti Design's factory in Sussex.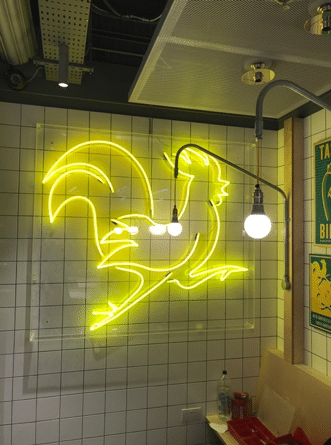 See More Signage Design Projects
Graffiti Design is a signage company based in London, UK. In business for the past forty years, we specialise in high quality retail signs and corporate signage and logo design.
See more information on our wide range of corporate products or services, or consult our retail or leisure projects.
Find us on social media: LinkedIn, Facebook, Instagram, Twitter.