More good news from the Graffiti Design team, we have now been awarded the Brighton stadium signage contract for the second phase of the Brighton & Hove Albion American Express Community Stadium. The contract was awarded following a tender process and the decision was made early this week.
The Community Stadium has been a roaring success since it opened in August 2011; last week it was a winner at the Stadium Business Awards in Turin where they scooped the best new venue award. Martin Perry, Director commented "We were up against some very strong opposition, so to win this award is a remarkable achievement and something we can all be extremely proud." (Source seagulls.co.uk)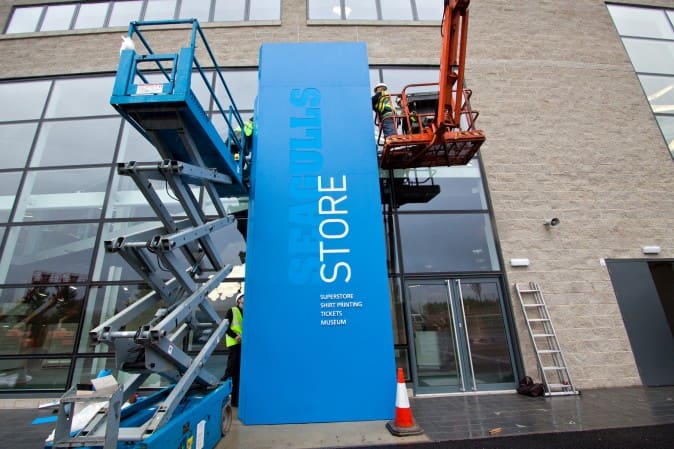 The second phase of the stadium project involves an extension for the stadium and an increase in the number of seats in the north and west stands. The works at the stadium involve the further roll out of signage across the stadium, this involves products such as monoliths, aluminium trays, free standing post mounted signs, internal Wayfinding & Hospitality.
Also, being manufactured this week is the signage for the concert being held next weekend, the Big Beach Boutique for Fatboy Slim and pals. Colin Pestell, Chairman commented "We are very pleased to have secured the second stage of this project; we have taken a great deal of pride in the success of the stadium and feel that we have done our bit to ensure its continued success".
We'll keep you posted with pictures and news as it happens