Corporate Signs completed for Edwards
Last week we finished the installation of the corporate signs at Edwards` Global Technology Centre. We were approached by Steve Hayes, facilities Manager initially back in the summer this year. The brief was to design, build and install signage that would represent the global technology centre as a place of high innovation and design, to welcome people from all over the world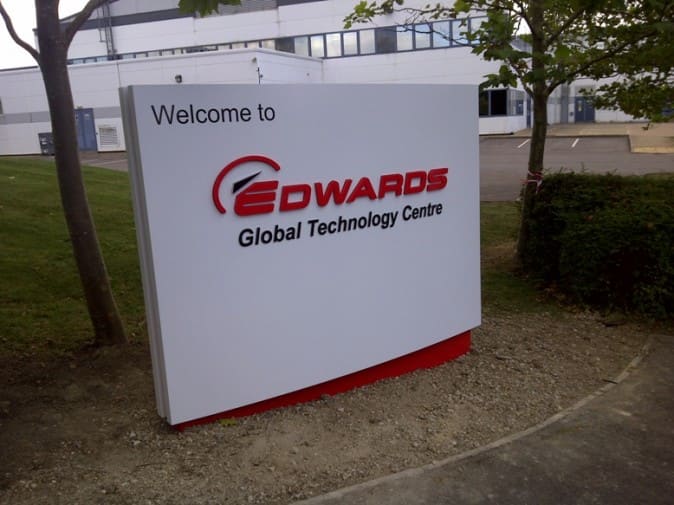 The purpose of the signs was to help visitors find their way around the site. We primarily did this by using monolith signs. At 1.5m tall they are perfect for directing traffic around a large site and being made from aluminium means they are durable and look very smart. The monoliths are also curved to provide a smart professional finish, 5 monoliths in total were used across the site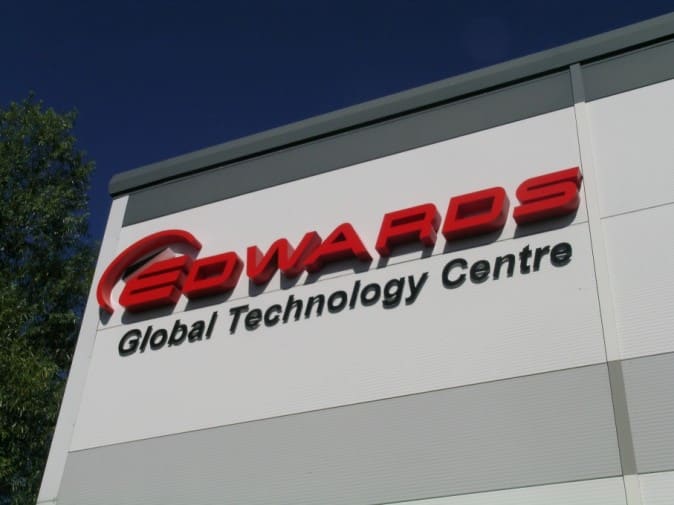 Another major feature of the signage at Edwards is the large illuminated letters which are 6 metres in width across the front of the building and 3.5 metres across the back of the building. The purpose of these signs is to brand the site as Edwards Global technology Centre, they are illuminated with energy efficient LEDs which means that they have a low running cost and are environmentally friendly to fit in with the green ethos of the site.
All the signs were fitted in one week including all the ground works and the front letters which were 15metres high and required a cherry picker to get access to the location of the letters and a complicated wiring fit out to ensure that the letters received sufficient power to fully illuminate.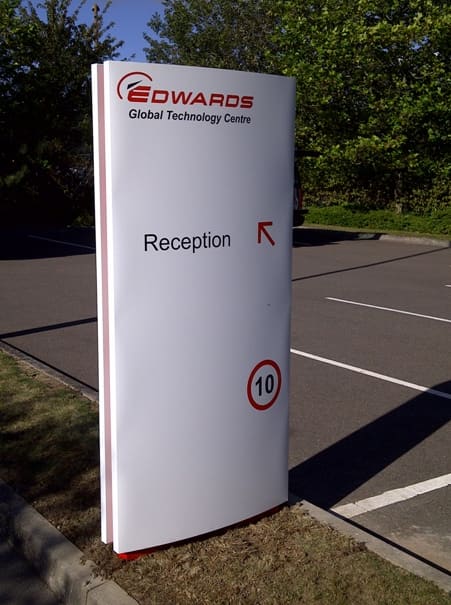 We have so far received some good feedback from Edwards that the signs look "brilliant" and they will be looking to add more internal signage to the site as the project progresses.