5 Tips to Convert Foot Traffic to Online Traffic
The high street may be on pause or in decline at the moment, but online business is booming, no matter which sector you're in. Great marketing relies on building audiences and changing your tactics to fir the circumstances. No need to let years of building great relationships with clients go to waste!
If you have a brick and mortar store and you're worried about your customer base going elsewhere while everything is closed, read on for tips on how to redirect foot traffic into web traffic and boost your sales.
These tips apply to retail stores, bars, restaurants, cafes, estate agencies, education centres and other service- or product-based businesses. Even if you have no way of shipping products efficiently, there are huge benefits to having a distinct online presence (sales don't have to happen online to benefit the business, for example).
5 Tips for Sale Conversions and Driving Customers to Your Website
1. Make it easy for customers to reach you online.
How do you communicate with customers when you're not open or there to do so yourself?
Easy: leave some signage in the windows, on the door, shutters, hoarding boards, etc. Inform your customers of where they can find you online for services you can still offer, whether it's takeaway food/drink, quotes, remote viewings or simply advice.
It's not just the internet that benefits from being mobile-friendly. Around 70% of online queries happen on mobile devices and technology like QR code scanning blur the divide between physical and online business. Make it super easy for customers to find and follow you by printing QR codes and 10% discount codes for first-time customers.
If you have free wifi around your location, people can follow you and read reviews online there and then, which will increase conversions. Make sure to include your website, Facebook page, social media accounts and any apps available!
2. Advertise.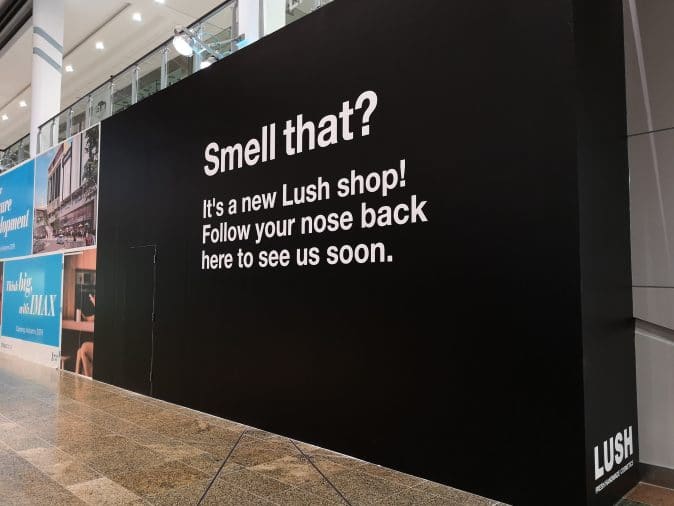 This one is the most obvious and also the easiest. It's very advisable to advertise both online and on the street. Both have benefits: online advertising targets customers exactly, and physical advertising is something you only need to pay for once.
Standalone signage and hoarding boards especially are fantastic to keep your business fresh in the minds of passers-by. They can withstand exposure to the elements and, unlike online advertising, need no maintenance or continuous budget.
3. Showcase your services and products, even if you can't ship them.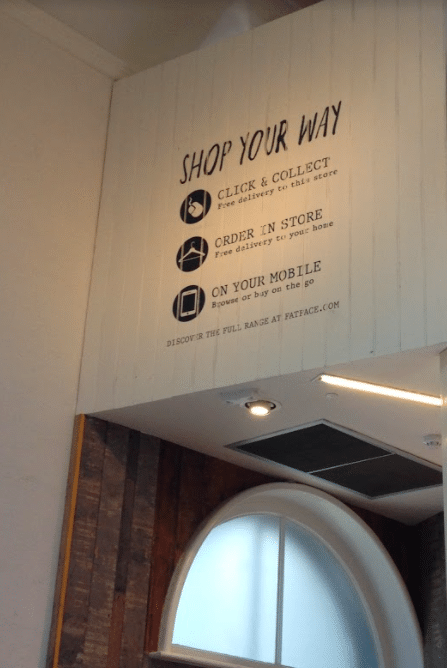 Lots of businesses offer the option to buy online and pick up in-store or at an agreed location. This is an ideal half-way solution for customers who don't want to wait for shipping and retailers who can't necessarily ship them efficiently.
Simply make sure inform your customers what the deal is, for example in the window of your store (with temporary decals you can later dispose of), and watch the online orders roll in!
4. Add power words and calls to action in your signage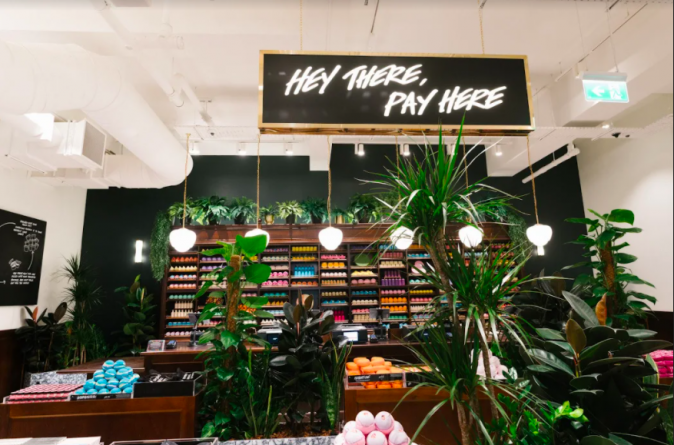 If you're even vaguely statistics-savvy regarding your website, you will be familiar with click-through-rates and search result rankings. Sometimes, it can be confusing and discouraging to see that your website comes up in the top 10 results for specific keywords, yet few people click through. This is because your headlines do not use enough imperatives or grab enough readers' attention.
Luckily, it's an easy fix. Edit your headlines and website landing pages to include power words, which have been proven to attract the eye and convince readers of the relevance of your product while encouraging a sense of urgency. These are all familiar words, including ''bargain', 'discount', 'greatest', etc—easily fitted around product and offer descriptions.
5. Create an incentive for people to reach you online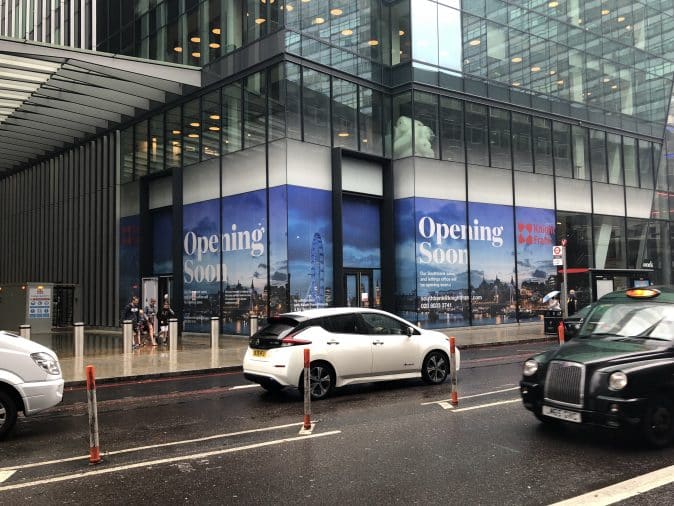 Start a referral programme, giveaways, offer exclusive online products/services, or offer 20% off your first Click'n'Collect order.
Make sure your customers know how they might benefit by reaching you online by letting them know. The best way to do this is to leave standalone and temporary signage in your physical store, like window decals and A-boards.
We hope these tips were useful in giving you ideas to redirect any potential foot traffic into online traffic, which should boost conversions and increase sales. The key is to work smartly and let time do the work for you (which, in our opinion, is practically the definition of signage).
---
Graffiti Design is a leading UK end-to-end sign making company. We help you re-brand, design and manage your brand through the expertise of our team. Our customers included many high-street names as well as corporate and leisure businesses.
Get in contact today to speak to a team member or call 01435 866763 for a quote.
For more news and examples of our work, follow us on Instagram, Facebook or Twitter. Browse the rest of our wide range of products and services.