International Signage For Monsoon Accessorize
As part of our contract with Monsoon Accessorize, we have produced these two fantastic fascias for sites in Libya, Africa.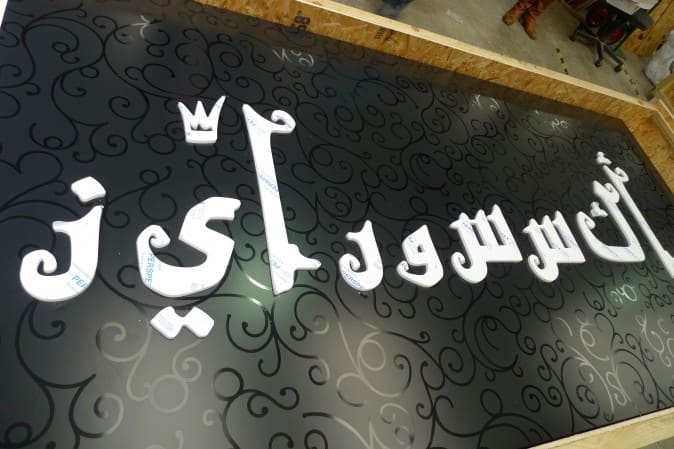 The specifications are the same for the sites however with one major twist, all the text is in Arabic. This dramatic change has created a great talking point and everyone is really happy with the outcome of the signage. It brings a breath of fresh air to the workplace as the works are so unique and unusual.
LED illumination is again provided on the Monsoon fascia and backlit fluorescent lighting is installed on the Accessorize fascia. The detailed text shows how capable the Graffiti workforce is as the built up and pushed through letters came out very well.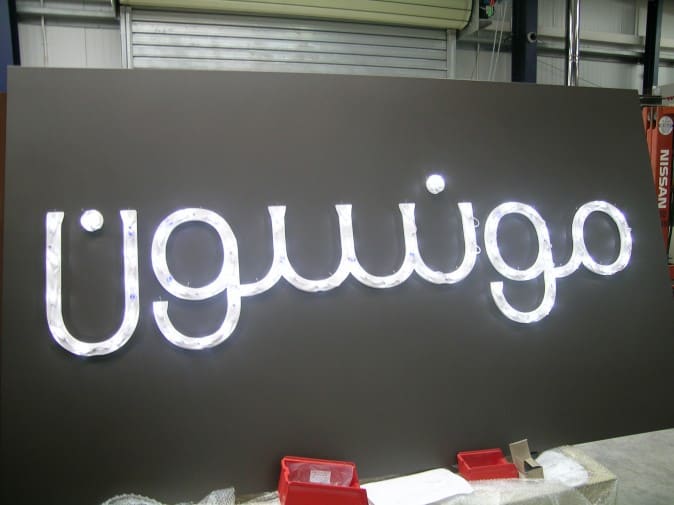 At Graffiti Design we are also looking for interesting and innovative projects and this is a prime example. We relish and thrive on opportunities like this and enjoy working on such unique and different signage. We all look forward to more works similar to the Arabic signage and to the rest of the Monsoon Accessorize project.