Outdoor Business Signs By Local Sign Makers
Supporting local businesses has been key this year. As a sign-making enterprise with a great variety of both UK and international clients, it seemed fitting these past few months to help local and independent businesses get their game face on. Getting it all done in time for national reopening as lockdown restrictions lifted was an additional challenge!
We're used to big names and chain brands, but bespoke design is equally as important to the smaller businesses that make up the richness of urban life. Here are a few of our most recent projects in the area.
Gloss Hair Salon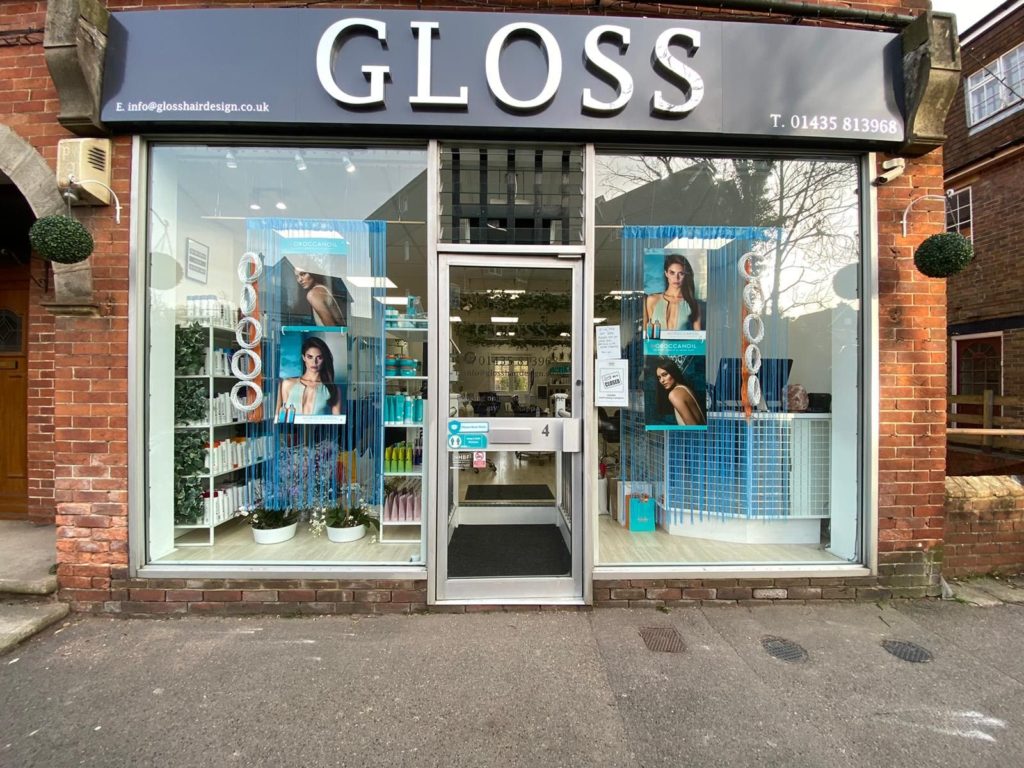 Location: Horam
Gloss came to us on short notice, wanting to renew their signage before the reopening on 12th April. They had no new logo and just a short brief: they liked chrome-look letters.
We met the client, surveyed the shop, put a design together, and had the entire project produced and installed in about 1.5 weeks!
The client was over the moon and has been recommending us locally ever since, as well as receiving multiple compliments from her own clients on the new signage. "It was everything I envisioned and more!"
Syntego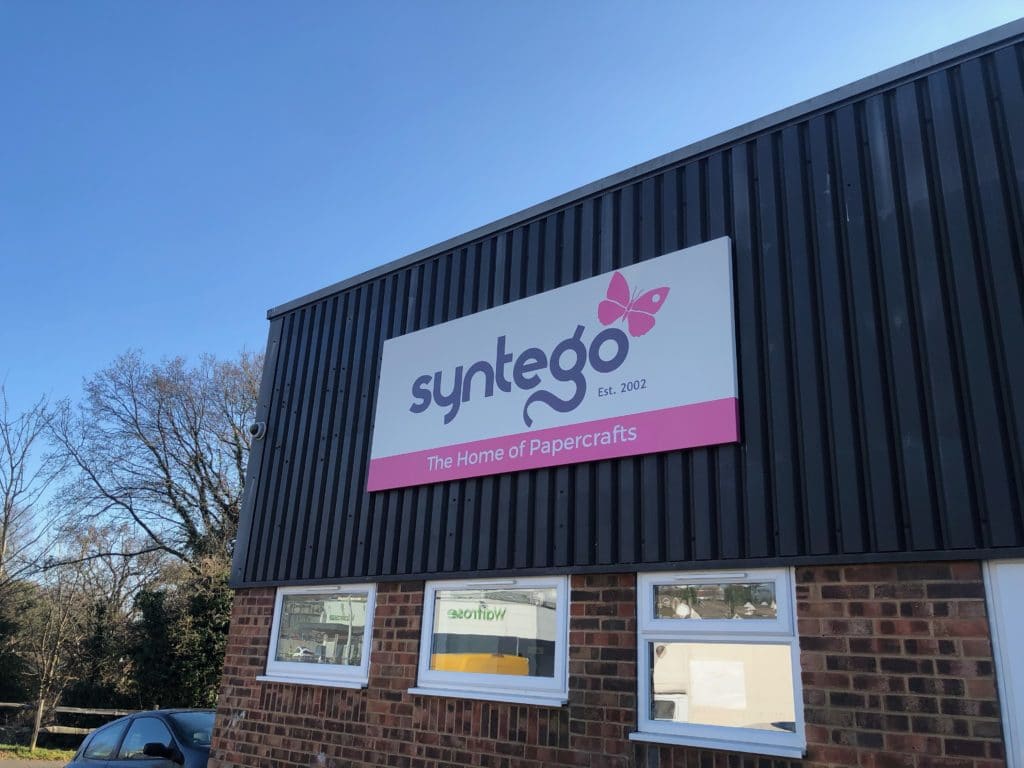 Location: Heathfield
Syntego are a small paper craft supplier who have just moved into bigger premises in Heathfield. They are a supplier rather than a walk-in, with fewer interactions likely to occur, so they were not worried about all the small details. They were clear and just wanted big, bold, eye-catching signage, for visual presence and mostly for delivery drivers to spot.
We took their logo and put a small spin on it to make it more eye-catching and they were extremely happy with the outcome.
Hunter Finance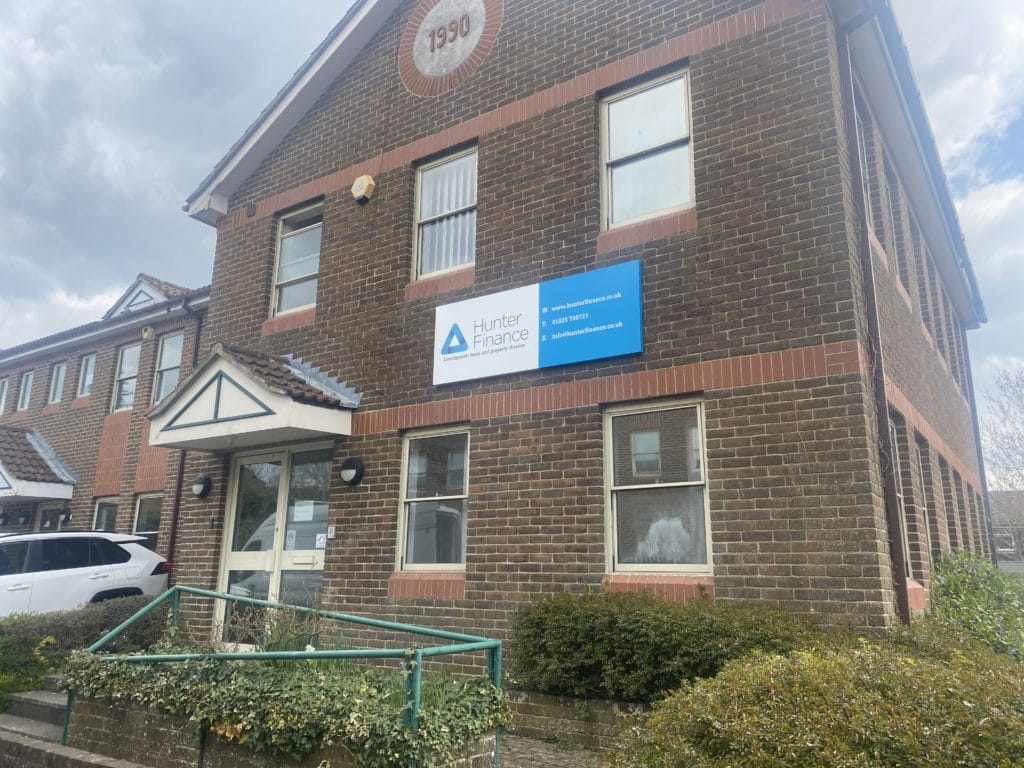 Location: Uckfield
Hunter finance was the first company to contact us via the 'chat bot' on the new website! Again, due to the type of business they are, the sign was not about client interaction, but more of giving a professional look that complemented the office building for client meetings. They sent over a design idea and we bought it to life.
End result: a happy local client, who has assured us they will be back in touch if they require more signage.
The Kitchen Store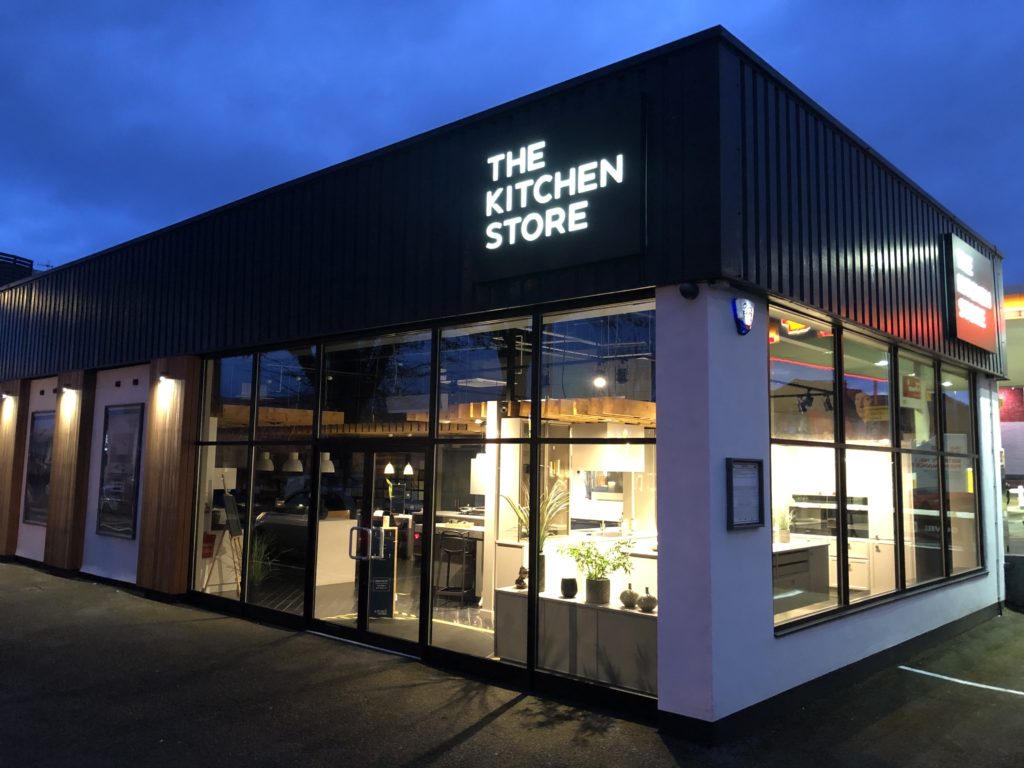 Location: Hove
The Kitchen Store called the office out of nowhere, requesting x4 illuminated fascia signs before the 12th of April for reopening.
The design and build were clear from the off, and we were able to accommodate their needs into our schedule at short notice. We turned this project around in two weeks for the client and installed it on Saturday the 11th, as this was the only date we could physically fit the install in.
This project was a huge team effort with tight deadlines and input from all departments to ensure we could hit the due date. There was a surprise site visit from the managing director towards the end of the install to inspect the signage, and he left happy and grateful for our quality and efficient work. "You made the whole process seamless," our contact at the kitchen store said with relief.
Our Daily Edit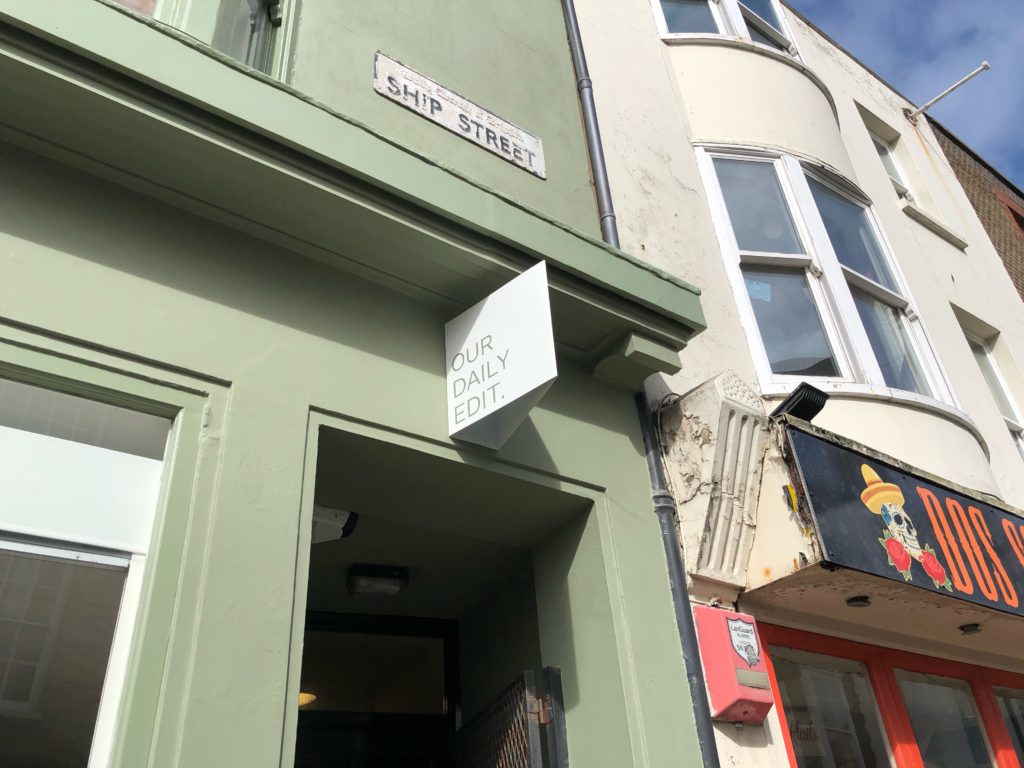 Location: Brighton
A small, independent clothing store in the Brighton lanes, Our Daily Edit came to us hoping to refresh for the reopening. They had a clear spec and design, and we were able to turn the project from paper to product: a simple but effective sign that consisted of an unusually projecting sign shape. We were able to meet the client's design expectations after various discussions with the team at Graffiti Design. The client was very pleased and has since had a successful reopening.
CRAVINN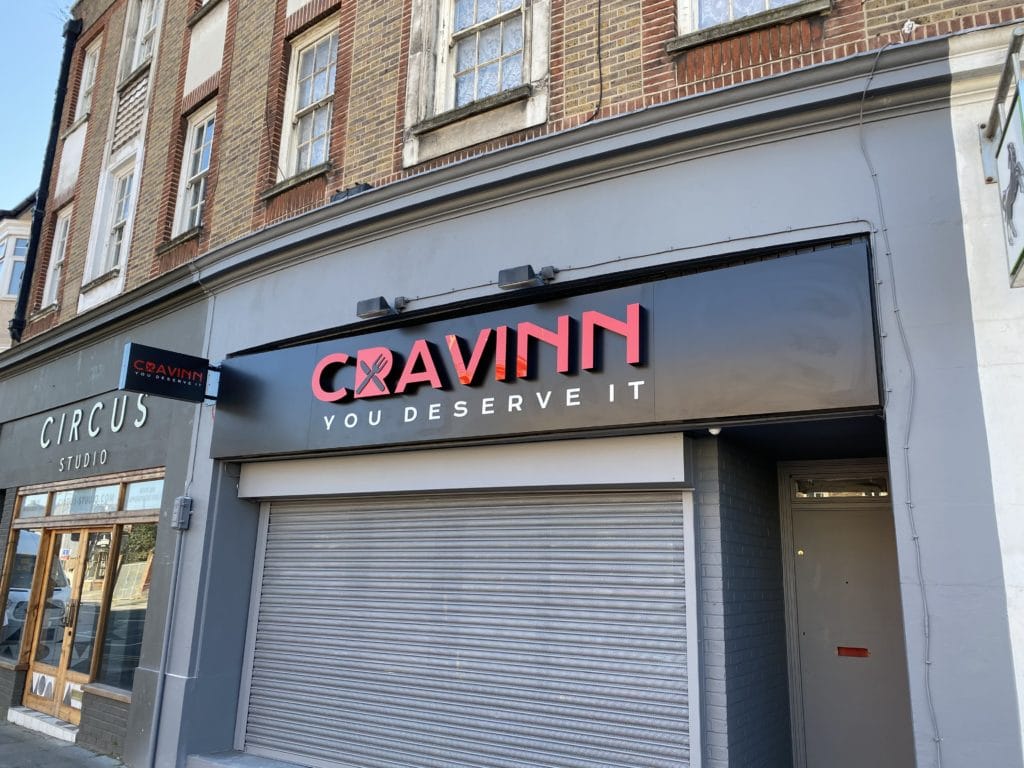 Location: Brighton
Cravinn is a new, American-themed restaurant. They came to us with a rough idea of design and build. We invited them to come and see our showroom and factory, and after receiving various quotes, they decided that Graffiti would give them the best service and product.
We helped them finalise the exact build that they had pictured, by informing them of the techniques and products we would recommend for the sign. The result was brilliant, with everything produced and installed in good time, and the client's feedback was everything we hoped for.
"I am very happy with the sign, the fitters, and Graffiti Design. A superb job! We used to literally sit around waiting for the sun to go down. Since seeing the sign, we have been on cloud nine (…) we had been dealing with a lot of stress with the shop, but this has really made us so happy."
The client then followed up with a phone call and couldn't have been more grateful, explaining how the physical signage was even better than everything they hoped for.
Final Thoughts
It's a special feeling when you get to participate hands-on in physically helping businesses get back on their feet, especially when the feedback is so unequivocal.
Thinking of updating your own shop signs with high-quality design manufacture? We look forward to more such projects; our phone lines and in-house experts are always open for enquiries.
See more content on outdoor signs, shop signage, safety signs, window graphics and digital prints.
---
Graffiti Design is a leading UK end-to-end sign making company. We help you re-brand, design and manage your brand through the expertise of our team. Our customers included many high-street names as well as corporate and leisure businesses.
Get in contact today to speak to a team member or call 01435 866763 for a quote.
For more news and examples of our work, follow us on Instagram, Facebook or Twitter. Browse the rest of our wide range of products and services.