Graffiti Design Helps Local Businesses
Throughout the recession Graffiti Design has looked to help our customers by offering them cost effective signs which helps them to attract more business. Often the forgotten element of Marketing signage and display is becoming an increasingly good way to stand out from the crowd, especially for businesses that rely on local trade.
We recently completed a sign project for local Tattoo Artist Michael of Sideshow Tattoo's in Brighton & Hove, he wanted to come up with a simple signage solution which would clearly communicate his business offering to passing trade. The concept was designed by our in house design team and manufactured by In house production facilities using acrylic letters and an aluminium sign fascia. Since opening in August 2009 the sign has helped the business to grow as they have already expanded the business into a piercing parlour next door, as can be seen from the below photo.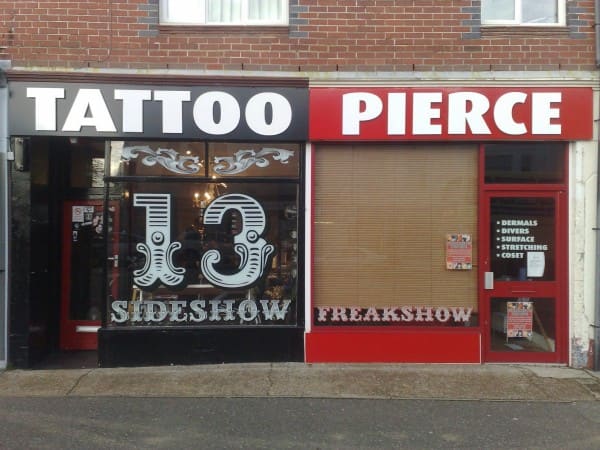 Fun abounds opened in October 2009, they are a trampoline centre for children in Uckfield, East Sussex. They were looking to make an immediate impact in the local community and needed a sign company to help them achieve this, they opted for a large colourful sign to appeal to Children and their parents. The sign is made from flat cut acrylic with applied vinyl graphics on an aluminum sign tray. The sign itself was relatively inexpensive but had a big impact on the local community, the centre is now open for business and doing very well.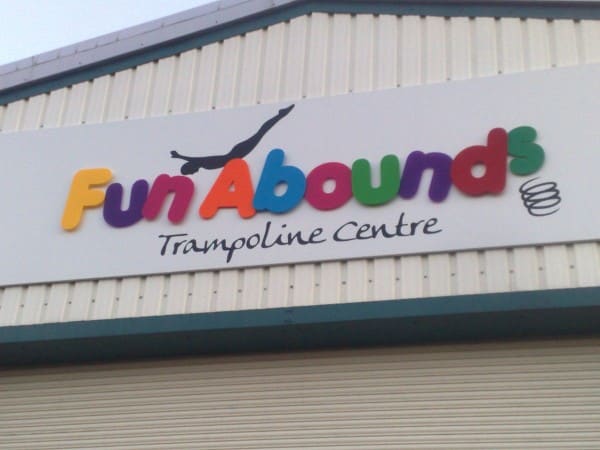 In August 2009 Graffiti Design completed a project for a sign in London @ the Ritzy Cinema in Brixton. The client was looking for a Sign Company that had the experience to deliver a custom sign, the end result was an illuminated light-box sign made from aluminium and was internally illuminated with fluorescent tubes. This complimented the exposed neon letters to give a fantastic effect to the outside of the building. This has helped Ritzy to be noticed in a very busy part of London.