Recently the famous Battersea Power Station opened its doors to the public for the very first time after transforming into a new retail centre.
Throughout 2022, Graffiti Design has had the pleasure of working with a variety of brands that opened their doors in the Power Station on the hugely anticipated opening day.
Graffiti Design was approached by Rawls to develop the signage for all retail units within the iconic new shopping centre. Rawls had been appointed by the Battersea Power Station Development Company as Retail Guardians and Retail Delivery Consultants.
Due to our involvement with the signage development and innovation, Graffiti were on hand to deal with multiple projects at Battersea Power Station.
The first brand to approach us was Uniqlo, the Japanese casual wear and retailer. Uniqlo approached us with multiple enquiries for internal and external signage. From there, it evolved into an incredible client list, working with brands such as Aesop, Venchi, Zadig and Voltaire, Le Labo, Pinko, Rituals, Hackett, the list goes on as well as providing signage and graphics directly for the Battersea Power Station Development Company.
Each store ranged from illuminated shopfront signage, built up and flat cut lettering positioned onto glass shop fronts and aluminium panels and projecting signs, as well as large format wall graphics.
Battersea was an extended project throughout this year but seeing the signage once the Power Station doors opened up made it all worth it. It's been a busy few months!
But that's not all…
New brands are approaching Graffiti as they begin their Power Station journey.
We're looking forward to becoming 'part of the furniture' at this incredible retail destination.
Keep your eyes peeled for more.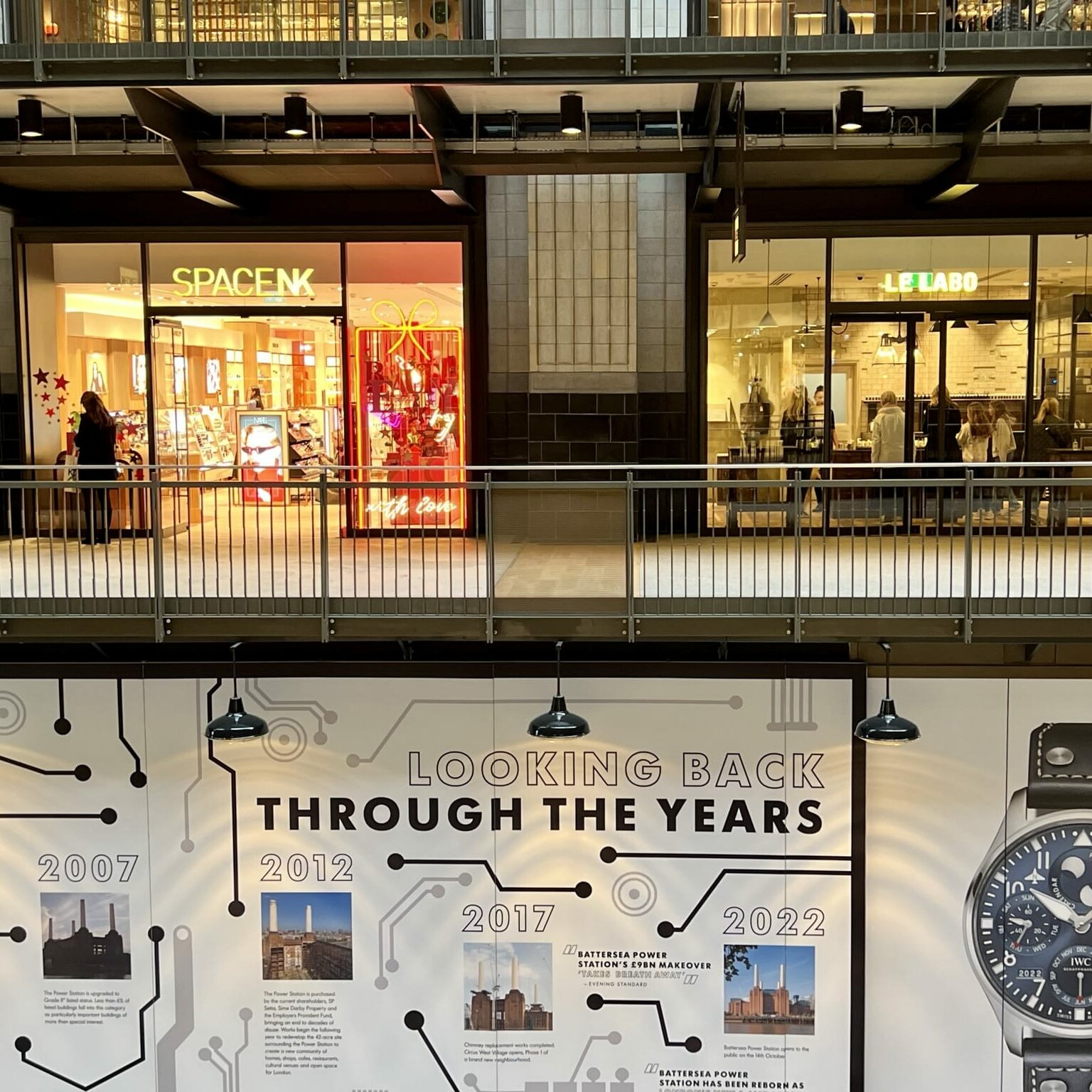 ---